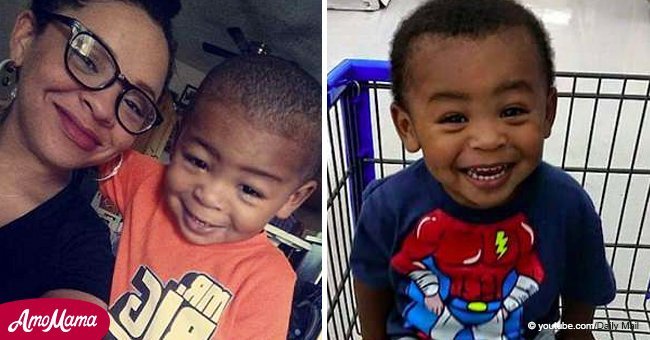 'Hero' toddler dies after saving mother and sister from house fire
Although his own innocence prevented him from saving himself from all the flames and chaos, this baby became a true hero.
26-year-old Whitney Johnson, from Kentucky, was asleep in her apartment with her newborn daughter Nyla and two-year-old son DJ.
According to Daily Mail, DJ saved the lives of his mother and baby sister by alerting them to a house fire but died in a tragic manner.
Johson had fallen asleep on the sofa with DJ and her five-week-old daughter, Nyla, when a heater exploded and the flames started engorging the building.
Although the smoke detector in their apartment failed, DJ woke up and shouted his mother's name, and when she woke up, her living room was already on fire.
The young woman grabbed her son's hand and took baby Nyla right before she ran through the flames to the front door in order to escape.
When she turned the key in the lock, to which she was forced to let go of DJ for a second, the frightened boy decided to run back to his bedroom to hide.
Johnson was forced to make the decision to leave him behind and save Nyla, and after handing her daughter to a neighbor, she went back in but could not reach DJ.
The toddler died from smoke inhalation after climbing into his bed, and while she managed to sound the alarm in her apartment block, allowing around 30 other residents to evacuate, she was completely devastated.
"I had my newborn in one arm and I tried to open the front door and had to let go of my son's arm to do that. He ran directly to his room and shut his door. He was coughing and yelling for me and I was trying to look for him but couldn't see him through the black smoke and flames," she recalled.
The mother was left with burns to 29 percent of her body and Nyla, who's now two, with 19 percent burns. They both had to spend two months in hospital before being discharged.
"DJ is my hero. If it wasn't for him yelling for me, we definitely would not be here," Johnson said,
Please fill in your e-mail so we can share with you our top stories!