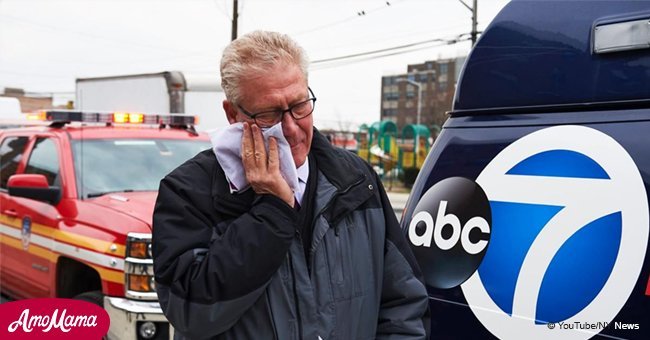 ABC eyewitness news reporter gets punched in the face by a stranger

Life is very unpredictable, and no matter how prepared a person might be, some things are bound to happen, even if they don't make much sense.
When it comes to professions, each has its own dangers. Reporters, for example, have been known for getting attacked, just like Tim Fleischer was on Tuesday, April 10, 2018.
Usually, most attacks are carried out by celebrities who have grown tired of being harassed, like Justin Bieber, but the reporter was punched in the face for no apparent reason, as reported by NY Daily News.
Fleischer has always been a very correct and polite person, and he transferred those qualities into his professional life, so it was hard to imagine why someone would want to hurt him.
But it happened anyway. The ABC News reporter was violently punched in the face by a man, who goes by the name of Efram Lacroix, while shooting a piece in the Rockaways area, in Queens, New York City.
Fleischer was interviewing a resident from Queens at a public housing complex where Bill de Blasio, the Mayor, was holding a press conference.
According to the source, the 32-year-old spotted the Fleischer and ran straight at him. After hitting the victim, Lacroix fled the scene but was chased down by the cameraman, Rob Cantwell.
The attacker was followed for a few blocks until he has caught on Shore Parkway, near Beach 57th street and Rockaway Beach Boulevard, and held until the arrival of the police.
As reported by the Daily Mail, Lacroix was arrested on the spot and it is believed that he only punched the ABC News Reporter in order to get his 15 minutes of fame.
Fleischer's cheek was seen bleeding and he was transported by ambulance to the Long Island Jewish Medical Center. Meanwhile, the charges against Lacroix are currently pending.
Please fill in your e-mail so we can share with you our top stories!