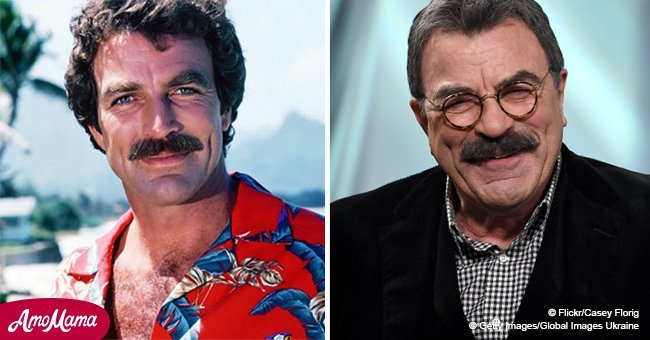 Tom Selleck announces a big project that will reveal many secrets of his life
Tom Selleck could shed some light on the malicious rumors that assure that he is finished because of his health condition. He is working on something many have been expecting for some time.
On April 12, 73-year-old Hollywood icon Tom Selleck, gave an exclusive interview to Closer Weekly, announcing what is going to be his next big project. The actor said he was working on his autobiography.
The experienced and adventurous star from Blue Bloods probably won't find it too difficult to gather material to tell his life story, and his fans will wait anxiously to get this priceless access to the memories and secrets of the beloved star.
Selleck has certainly lived quite a remarkable life, and behind the legend he has built around him during a career spanning decades there is a human being with many complexities, as we all are.
Born in the city of Detroit in the year of 1945, Selleck landed his most famous role in 1980, playing private investigator Thomas Magnum in the TV series Magnum P.I., which in the course of that decade served to cement Selleck's image as a 'macho' and action hero.
He has been married twice. His first marriage, to Jacqueline Ray, lasted nine years, which is most than many marriages involving a major celebrity. But his second and current marriage, to Jillie Mack, is already 30 years old, and that is quite a record in Hollywood.
Selleck also served in the U.S. Army, having reached the rank of Sergeant in the National Guard during the seventies.
'People have been asking me for years, and I'm finally going to do it. We're talking to publishers now,' the star of the comedy Three Men and a Baby told Closer Weekly.
The news of Selleck's upcoming autobiography brake amid persistent rumors about the actor's alleged fragile health condition, with many accounts claiming he is severely deteriorating due to his suffering from arthritis.
"Tom's days as the car-jumping-scuba-diving-action star are a thing of the past," one of his co-stars in Blue Bloods reportedly said recently, according to Fabiosa.
Please fill in your e-mail so we can share with you our top stories!