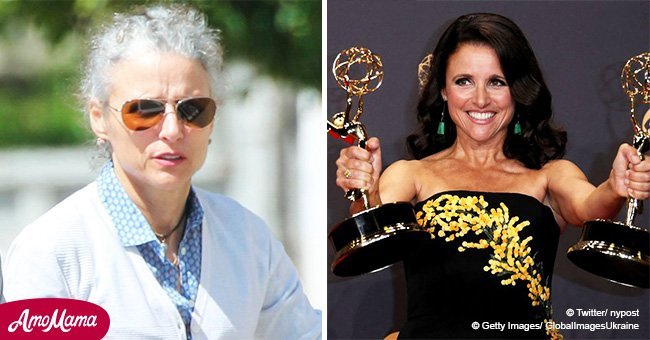 Julia Louis-Dreyfus looks barely recognizable as she steps out amid cancer recovery
Cancer is not an easy condition to face, as even the strong-willed individuals will struggle to even look the same after battling it.
This exactly seems to be the case with "Veep" star Julia Louis-Dreyfus, who now looks unrecognizable in the middle of her breast cancer recovery.
According to Page Six, the New Adventures of Old Christine actress went shopping at Saks Fifth Avenue in Beverly Hills on Wednesday, April 11, 2018.
The same outlet also explained that she appeared to be 'well along the road to recovery,' looking healthy and relaxed.
The renowned Seinfeld actress, who has been battling breast cancer for almost 8 months, was carrying a leather tote bag back to her car.
The 57-year-old actress revealed that she suffers from breast cancer in September 2017, and began chemotherapy later in the fall.
The usual Emmy winner finally finished all her chemo treatments in January and then underwent surgery in February 2018.
She announced her 'great results' before revealing she had undergone surgery as part of her treatment, updating fans on her Instagram.
'Hoorah! Great doctors, great results, feeling happy and ready to rock after surgery.Here's my first post-op photo,' she captioned.
Although she's stayed out of the public light recently, she has apparently been getting around. On Tuesday, she posted a photo of a snake she ran across while hiking on her Instagram account.
'Snake on a hike. That's one way to get your heart rate up. #cardio,' she wrote. It seems like she will never lose that sense of humor.
Please fill in your e-mail so we can share with you our top stories!