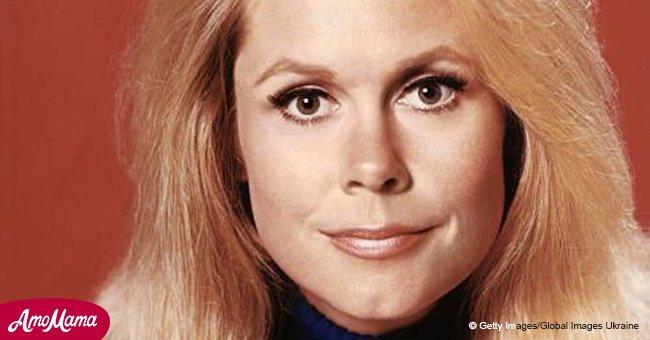 'Bewitched' star Elizabeth Montgomery's 'other' private life is exposed in a tell-all book
The iconic star filled many lives with joy and laughter with her famous role. But in real life, she never truly found true happiness.
Herbie Pilato's biographical book Twitch Upon A Star, based on the life of Elizabeth Montgomery, the iconic star of Bewitched, revealed a side to her life that very few people know about.
According to Daily Mail, the book exposed her romantic and private life, which was full of many leading men of Hollywood, whom she would easily 'bewitch.' But often, the relationship would not last for long or on a happy note either.
The book suggested that she was involved with multiple men during the peak of her career including iconic artists like Elvis Presley, Dean Martin, and Gary Cooper.
It was further reported that the daughter of Robert Montgomery suffered from 'father complex,' which led her to fall in love with older men and seek out troubled lovers, who physically and mentally abused her.
'She enchanted every man she ever met,' author Pilato writes. ''But she seemed drawn to troubled men, not nice guys.'
The author revealed that the star was always looking for the 'bad boy,' which might have been her way of rebelling against her father.
Montgomery married four times and had three children with her third husband, Bill Asher, who was also the producer of Bewitched. But the author penned that she may have never found 'true happiness.'
She got into romantic relationships with Gary Cooper, who was much older than her, while on the set of the movie The Court-Martial Of Billy Mitchell.
She also attracted to Dean Martin when they filmed Who's Been Sleeping In My Bed. The author wrote that yet again she was drawn to the older men.
The actress was also involved with Elvis Presley while they shot Kid Galahad. The famous artist's age was relatively close to her age than the others.
Montgomery sadly passed away due to cancer in 1995 at the age of 62.
Please fill in your e-mail so we can share with you our top stories!