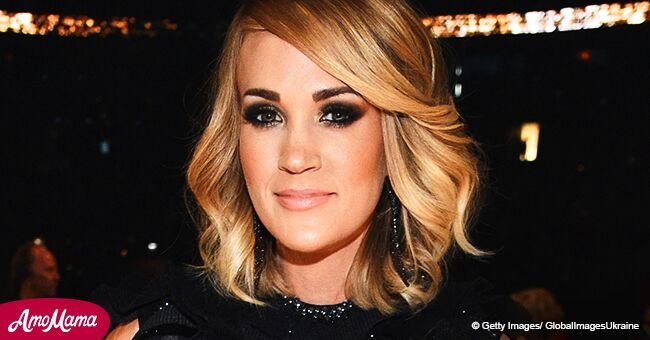 Carrie Underwood opens up about life changes she underwent after painful face injury
After a painful injury that put her out of commission for over 5 months, Carrie Underwood is holding nothing back. AmoMama reports that she is back in full force as reported by The Inquisitr and this time, she is bigger than before.
Last year, Carrie Underwood was in an accident that resulted in her getting 40 to 50 stitches to repair the damage done to her face and wrist. She then went through a phase of hiding from the cameras as she healed, and her fans patiently waited for her to make a comeback. Well, she is rewarding them for the patience with new music and this time, insiders say she is bigger than before. The Entertainment Tonight insider said that Underwood "thinks this is the best time to go for what she really wants."
The singer dropped her single "Cry Pretty" on April 11 and is expected to release more music in quick succession after a six-month hiatus. Underwood's latest album Storyteller which had such hits as "Smoke Break" and "Heartbeat" was released in 2015 and fans are hoping for a new one this year. The singer has admitted to being a perfectionist and so she only releases music that she feels would so well or resonates with her audience. Through her timeout, she says she worked on music that brought out all the emotions she felt from her injury and she hopes her fans will feel it as deeply as she does.
A post on her personal blog explaining her latest music said her new songs "really speaks to a lot of things that have happened in the past year." when discussing the upcoming hits with her fans, Underwood said that she hoped they would relate to her feelings.
"I hope when you hear it, you can relate those feelings to those times in your life. It's emotional. It's real. And it ROCKS!"
Talk to us in comments.
Please fill in your e-mail so we can share with you our top stories!