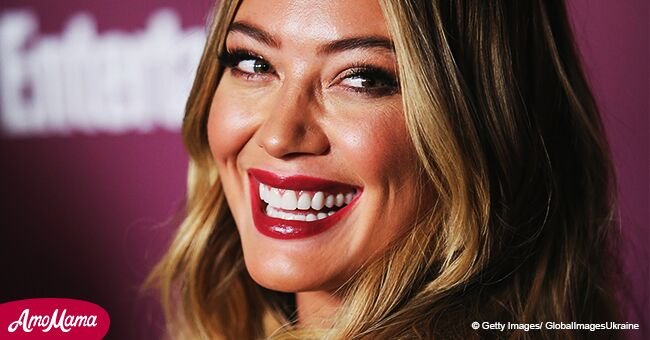 Hilary Duff cozies up to her handsome beau while enjoying a romantic dinner date together
Hilary Duff has been linked to a few men these past few months, but people seemed to have forgotten that she has been dating Matthew Koma on-and-off for over a year now.
And last Tuesday, the couple made their relationship public as they walked arm-in-arm down the busy streets of New York as they headed out to dinner at the Russ & Daughters cafe.
The pair were seen bundled in sweaters as they braved the chilly east coast weather.
Just recently, the couple adopted a dog named Lucy after Hilary's companion of 10 years passed away earlier this year.
The couple proudly shared a photo of both of them posing with the newest addition to their family, a rescue dog named Lucy.
The two previously called it quits last March 2017, when a source reported that Matthew's touring schedule made it hard for the two to keep dating.
However, it seems that they've been going strong as Koma has reportedly been asking Duff to be his valentine for three straight years.
During an interview with The Talk, Hilary gushed about the romance she shares with the DJ.
"It's going so great. This is like the third time that we've dated. Timing is such a big deal. Third times the charm!"
She went on to explain their relationship further, saying:
"I think that when you have history and a past with someone and love and just because it doesn't work out the first time, the second time, as long as there's not too much damage done, then it can always work out again."
Please fill in your e-mail so we can share with you our top stories!