Carrie Underwood steals the show at ACM Awards with her 2 racy sparkling mini dresses
The singer dazzled in her first public appearance since her tragic accident.
According to an article published by Hollywood Life, singing sensation Carrie Underwood thrilled audiences with her glamorous appearance at the ACM awards earlier this week.
The 35-year-old celebrity had kept her audiences waiting for a comeback since last November when she had a fall that resulted in a broken wrist and several stitches on the face.
Fans were thrilled to see that there were no signs of stitch marks on the diva's face and that she looked healthy and ready to get back to the stage.
She was initially seen wearing a chic black minidress with an overlay of silver sequin work.
The plunging neckline revealed the singer's cleavage and the short outfit combined with a pair of silver heels made Underwood's legs look slender and well-toned.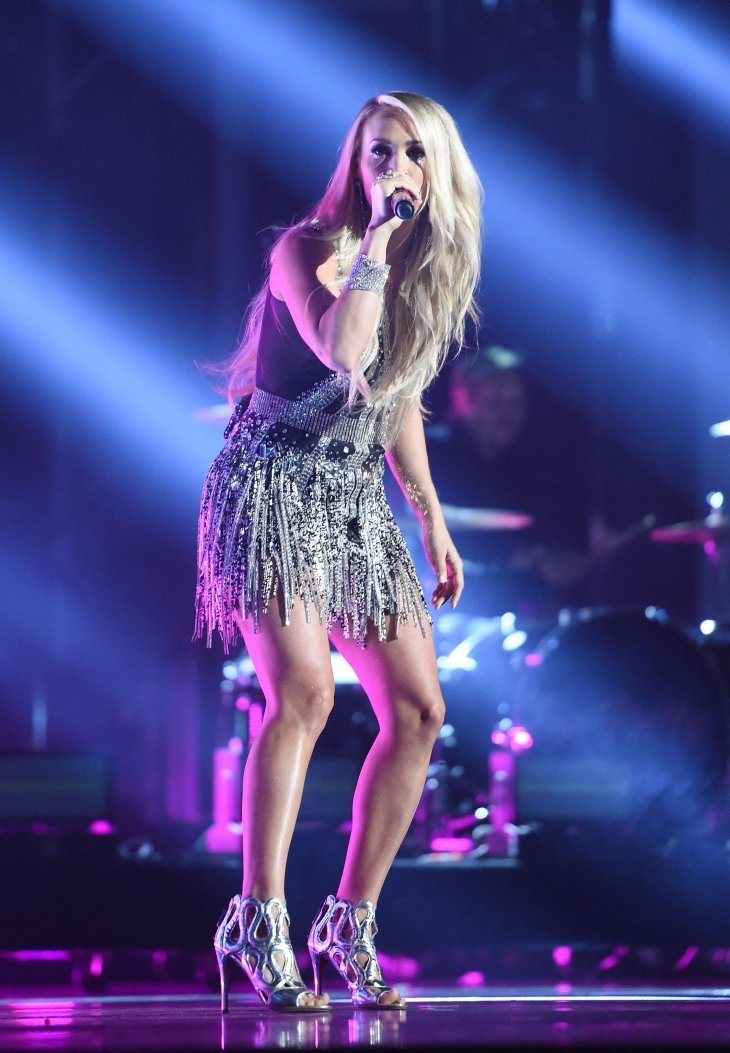 Underwood accurized her look with a shiny silver bracelet around her right wrist and matched her makeup to the theme of her upcoming project.
Earlier this month, Underwood had shared a teaser of her soon-to-be-released single titled Cry Pretty.
The teaser image featured a zoomed-in image of Underwood's left eye, decorated with glittery lashes and bits of glitter under the eyes to resemble tears. The singer wore similar eye makeup at the event.
Underwood sported a second glamorous dress on the awards night in Las Vegas.
As reported by Just Jared, the singer changed her outfit before her nomination for the Female Vocalist of the Year was announced.
Her second dress was a skin-colored sheer dress with a deep neck and high slits. The neckline accentuated her cleavage and the layers of floor-length fabric were matched with a similar-colored pair of heels.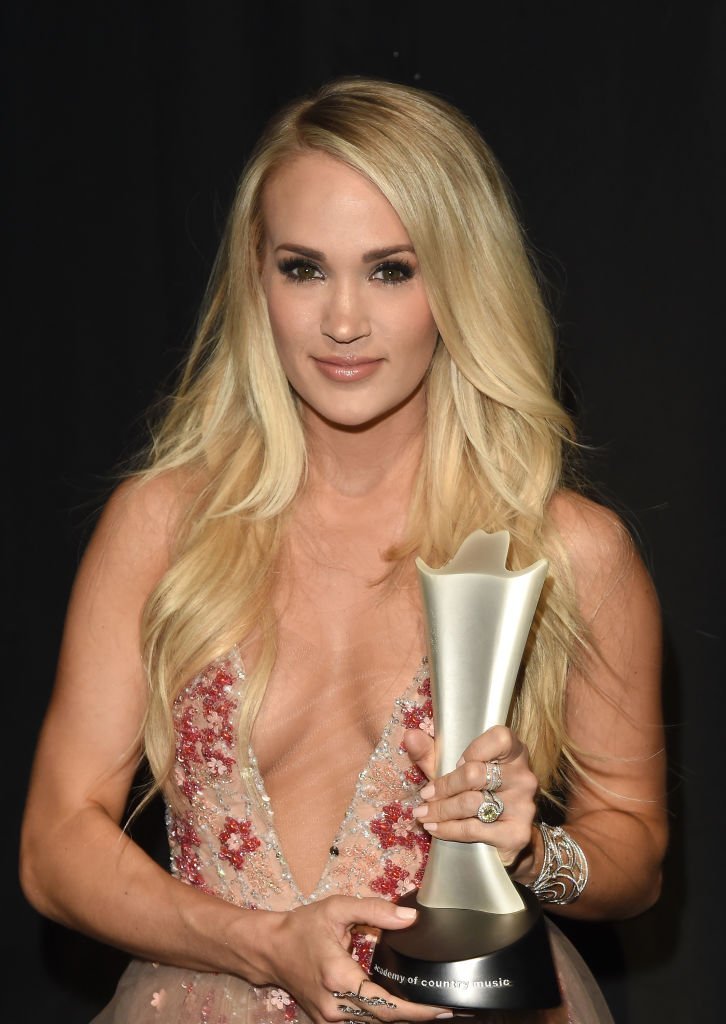 Under the sheer pattern was an embellished bodice of the dress, decorated with red and white stones. The classy dress was complimented with simple makeup and a natural look for her blonde tresses.
The popular singer bagged an award for her project The Fighter in the category of Vocal Event of the Year.