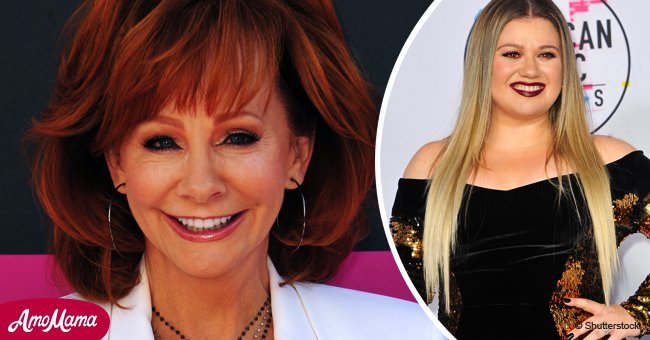 Reba McEntire joins daughter-in-law Kelly Clarkson for a stunning performance at ACM Awards
The singers were seen performing together at the recent awards show to close off the special event.
Reba McEntire hosted the 53rd annual Academy of Country Music Awards on April 15, but she had a lovely treat for the audience at the close of the evening.
As reported by Pop Sugar, McEntire ended the show by sharing a special duet with her daughter-in-law, Kelly Clarkson.
The pair took to the microphones to perform one of McEntire's classic hits, Does He Love You?
Clarkson is married to McEntire's former stepson, Brandon Blackstock, and was happy to join her mother-in-law on stage for to close out the glamorous night of glitzy awards.
The 63-year-old hostess and her companion belted out the iconic tune in similar fashion to other performers on the night, including Carrie Underwood, Florida Georgia Line, and Little Big Town, to name just a few.
But what many watching did not realize was that it was not the first time the duo had performed the song together.
Clarkson has always considered McEntire to be an idol for her, and has obviously become a great friend to her as well in more recent years because of their personal relationship.
In fact, Clarkson original sang the same duet of Does He Love You? with McEntire over a decade and a half ago, back in 2002.
The pair also toured together in 2008, many years before Clarkson and Blackstock tied the knot and Clarkson became part of McEntire's extended family.
Please fill in your e-mail so we can share with you our top stories!