Hiking group stumbles on a strange dog. Then looks at his tags and understand what's going on
A group of hikers met up with a very unusual trail companion and the story went viral.
Dogs are one of humanity's oldest companions, and these amazing animals never cease to astound with their friendly disposition and endless curiosity and energy.
One of the great things about having a dog is that they get you out and into the fresh air, whether it's a short, leisurely stroll or a moderate-to-strenuous hike. One dog is motivating people to hit the trails near Seattle, Washington.
This friendly and adventurous dog became big news all over the internet when a group of day-hikers shared their experience with him on social media, revealed InspireMore.com on the 2nd of April 2018.
Scott Brown and group of his friends took a day trip on a hiking trail leading from North Bend to Teneriffe Falls, and it was here that they encountered the dog.
"Hi, I'm Smokey. I live nearby so please don't take me. I like to follow hikers  sometimes. Don't worry, I'll go home when I get tired. My people love me a lot. Thanks for being nice!"
Smokey's Tags, InspireMore.com, 9th of April 2018.
The friendly animal joined their group, and soon took the lead on the trail. He would stop for the humans to catch up, and waited patiently while they took photographs and selfies along the trail.
Worried that their traveling companion might be a runaway or an abandoned animal, the hikers looked at his tags hoping for a clue as to his owner's identity or a contact number.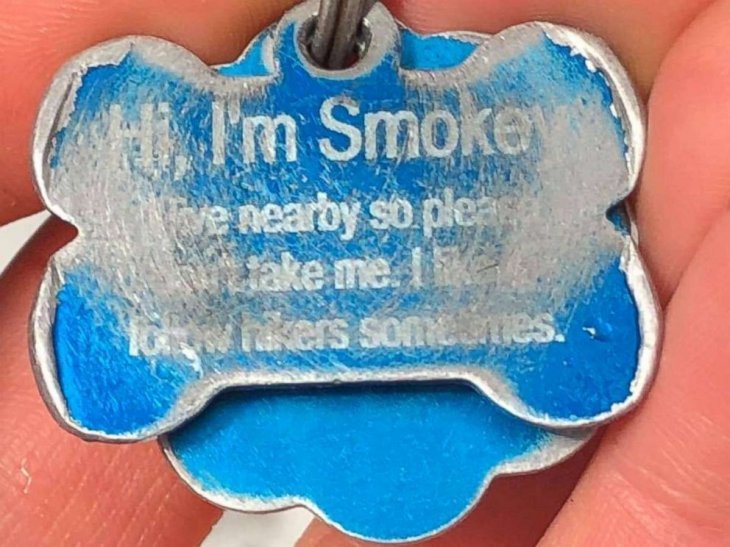 To their surprise, they discovered that the dog's name is Smokey, and he lives close to the trailhead where they first met him. Smokey's tag explained that he often joined hikers on the trail, but that he was a beloved pet with a good home.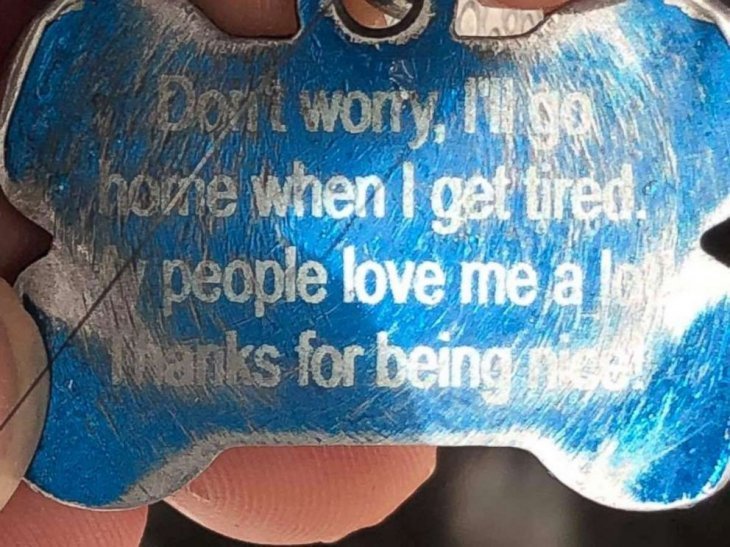 The reverse of the tag explained that once the jaunt was over, Smokey would return home alone. And sure enough, at the end of the day, Smokey escorted his hiking buddies back to the parking lot where he had first met them.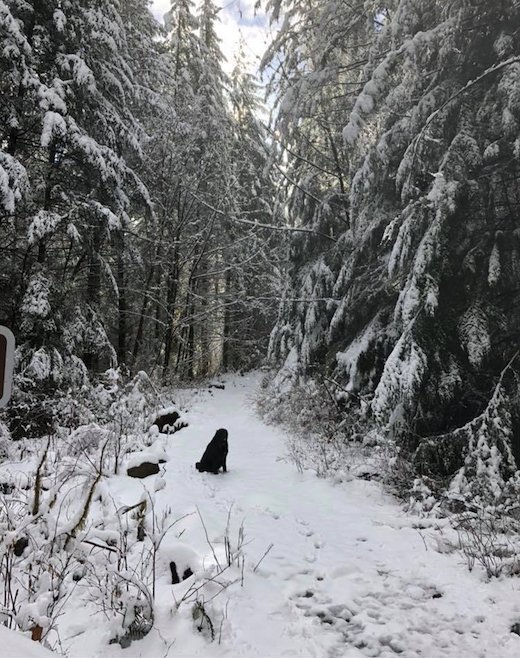 The hiker's account of their encounter with Smokey went viral on the Internet, and many other people came forward to share their own experience with the dog.
Many more people have been taking trips out to the trail, in the hopes of meeting Smokey and sharing a hike with him. The sweet adventurer has become a canine celebrity and put Teneriffe Falls on the map.