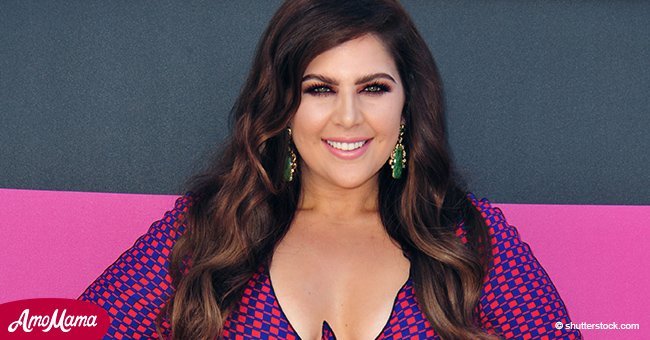 Hillary Scott opens up about her 'rainbow' twins after heartbreaking miscarriage
The singer opened up about her heartbreak and her rainbow twins.
Hillary Scott spoke about her experience of giving birth to twins in an interview with People.
The Lady Antebellum's member gave birth to twins earlier this year. The identical twin girls, Betsy Mack and Emory JoAnn, grew her family of three to a family of five.
The 32-year-old singer spoke about the tumultuous experience in an interview.
Scott and her husband, Chris Tyrrell, were blessed with a daughter, Eisele Kaye Tyrrell, in 2013.
Unfortunately, the couple suffered a heartbreaking miscarriage just two years later. This caused Scott to be more careful with sharing the news of her recent pregnancy.
"We were taking it a week at a time. 'When are we going to announce this news?' Because I wasn't sure."
Hillary Scott, People, April 11, 2018.
The couple decided to share the news with their fans in August last year. They took to Instagram where they shared a video capturing the moment they told their four-year-old daughter.
The singer revealed that the pregnancy was not entirely easy though it was exciting. She felt "double the fatigue" as she was carrying the twins.
Scott confessed that she was felt sick and if it was around the showtime, she would take anti-nausea medicine prescribed by her doctor.
She added that she felt much better with his pregnancy as it took a while for her to fully recover from the miscarriage. It was physically and emotionally very difficult for her then.
Talking about the time she discovered that she would be welcoming two babies, she said it was emotional because they were going to have "as many babies" as she had hoped they would have.
Scott said that her family did not have a history of twins, but she feels that her "double blessing" was simply "meant to be here."
Though the house can be a little crowded with a four-year-old and two 10-month-olds, Scott and Tyrrell are enjoying at least one perk of having had twins.
According to Scott, she told her husband that they do not have to share and can have one all the time.
Please fill in your e-mail so we can share with you our top stories!