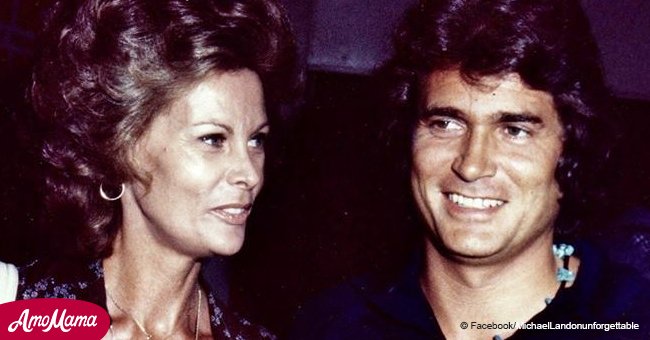 Michael Landon's wife reportedly died a few years ago, but it isn't a fact that everyone knows
There are a couple of celebrities that, even though they were very famous, some details of their lives have not been addressed by the media.
Michael Landon was one of them. He was one of the most influential actors, producers, and directors in mid-1900s, was married three times, and had 9 children. His second wife was also an actress, her name was Lynn Noe.
According to Married Biography, she is recognized for Because You're Mine (1952), Around the World in Eighty Days (1956), and The First Traveling Saleslady (1956).
She and Landon, who died of pancreatic cancer in 1991, were married for almost two decades, from 1963 to 1982, but decided to call it quits. The same source reported that she died on November 26, 2015.
Noe, whose full name is Marjorie Lynn Noe, was born on June 6, 1933, in Louisville, Kentucky. So far, there are little-to-no relevant details about her parents, siblings, or childhood.
Her first acting role came in 1952 in Because You're Mine. Despite the fact she was not given the credit for that performance, she portrayed a maid. The second project she worked on was First Traveling Saleslady.
On that movie, which was released in 1956, she took the role of a model. Months later, she appeared on Around the World in Eighty Days, where she portrayed another minor character.
The TV series Bonanza also had her among her cast for an episode titled Bitter Water. She took the role of a saloon girl, although it was uncredited, as well.
Landon was Noe's third husband as she was married to Michael Angelo Pontrelli from 1953 to 1957 (they welcomed a child) and to Manny Baire after that, but they got divorced in 1962.
While she was with Landon, she gave birth to four children: Leslie, Michael Jr, Shawna, and Christopher. The announcement of her passing was done by Christine Ferley, her niece, who posted a message on her Facebook account.
Please fill in your e-mail so we can share with you our top stories!