'GMA' anchor Robin Roberts dishes about her girlfriend of 15 years. Aren't they an adorable couple?
Little is known about GMA anchor Robin Roberts' girlfriend of 15 years Amber Laign, but from we have heard about her we can tell it sounds like a great companion.
57-year-old Good Morning America host Robin Roberts opened up about being in a longtime relationship with another woman in 2013 when she thanked her girlfriend Amber Laign for her support when she was fighting myelodysplastic syndrome.
As Closer Weekly reported, the revelation came with a Facebook post she wrote to update her fans on a 'critical milestone' in her treatment for the disease, thanking her 'longtime girlfriend' as well as her friends, family, and doctors for their support.
Now we know that the newscaster and Laign have been together for 15 years, and although their relationship is not supposed to be a secret, Laign remains a very private person.
For what we have learned from the details Roberts has shared about her partner over the years Laign certainly sounds like a very special individual. Let's review everything it is known about her.
 Laign is a licensed massage therapist who specializes in treating patients recovering from injuries. According to her professional profile in Linkedln, she studied at the Swedish Institute from 2008 to 2009.  
She also has a fashion background for before she became a massage therapist she worked for a fashion showroom called Berger & Stevens as a sales representative.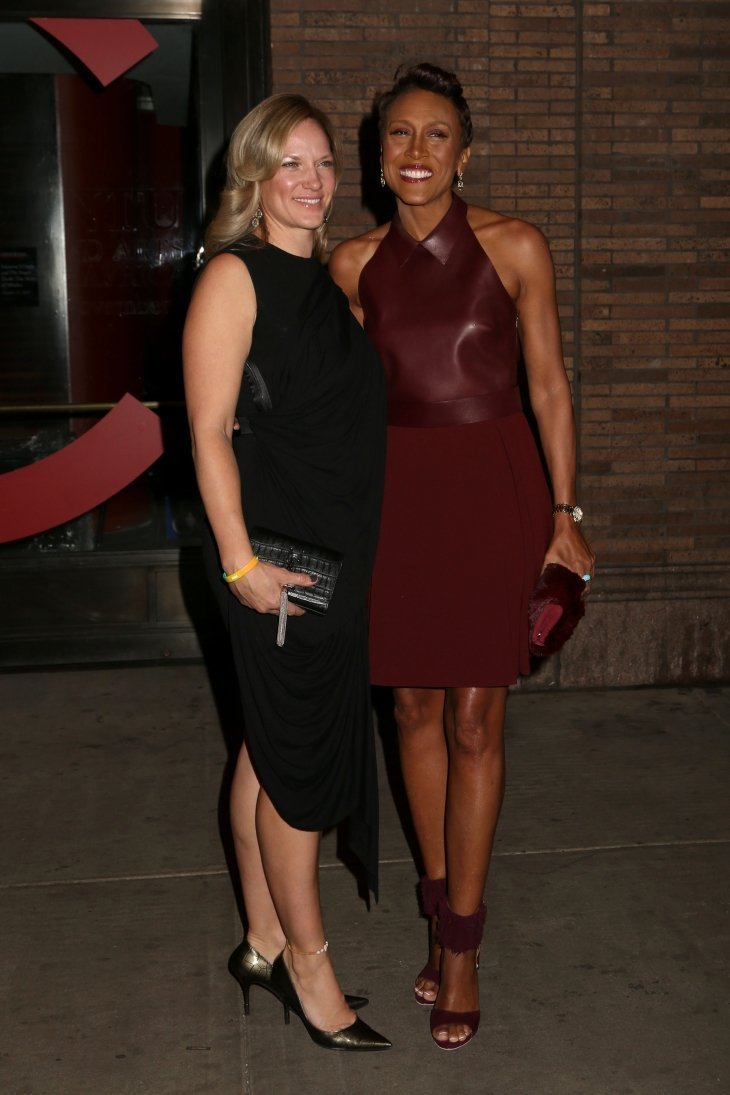 Although Laign's Instagram profile is set to private, her biography is visible in the social media, and it states she is the co-founder of Plan Juice Oils, a company who makes oil treatments for women fighting breast cancer or going though menopause.
Laign is 43 years old, meaning she is 14 years younger than Roberts. She was born in the San Francisco Bay Area.
Same as her girlfriend, Laign is a very big fan of dogs. She has a Tibetan spaniel-papillon mix pooch named Lukas she adopted in 2015 with the help of another Good Morning America anchor, Lara Spencer.
Laign, as mentioned above, doesn't feel comfortable as a public person, contrary to Roberts. 'Not everybody wants to be in the spotlight. She's very, very supportive and she's been right there beside me every step of the way,' Roberts told Ellen Degeneres in 2014.