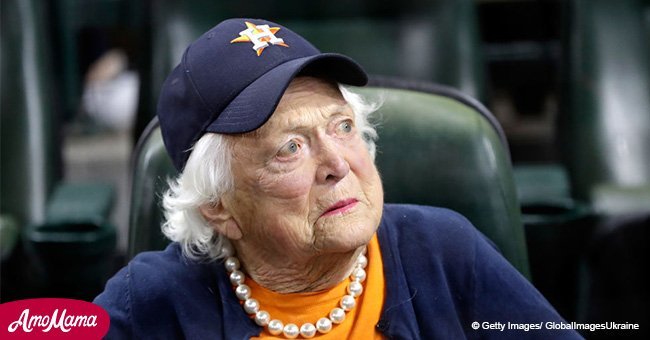 Former First Lady Barbara Bush dead at 92
Most people let life go by without doing anything truly extraordinary, but some of them, a very select few, go down in history for their amazing accomplishments.
Barbara Bush, the wife of former President of the United States George H. W. Bush, is one of those people. Unfortunately, no one lives forever, and she passed away on Tuesday, April 17, 2018.
She was 92 years old, a very advanced age for the once First Lady of one of the most powerful nations in the world. Her health had been declining for the past years but she endured it, as reported by CBS News.
The announcement was made by the office of George H. W. Bush and it might have come as a surprise to some of her supporters considering the words used by her granddaughter, Jenna Bush Hager, in a recent interview.
Jenna said that her grandmother's health hadn't been the same for a while and that for the past year she had spent most of her time in and out of hospitals. Still, Barbara was described as being in good spirits.
According to the source, the 92-year-old had grown tired of all the trips to medical facilities, which led her to refuse any additional medical treatment and focus solely on comfort care at home.
The health problems that the former First Lady had been facing are yet to be revealed but is believed that she had been dealing with COPD and congestive heart failure, aside from the ailments of old age.
As reported by CBS News, the Bush family was already prepared for the worst, but it was still quite shocking to lose their matriarch. Barbara's son, and former President, George W. Bush, was the one who announced her passing.
He spoke of her dearly; how she kept everyone on their toes and supported them even in their darkest hour. He considered himself lucky for being the son of Barbara Bush. The funeral service is by invite only and will be held at St. Martin's Church on Saturday, April 21.
Please fill in your e-mail so we can share with you our top stories!