Woman, 44, publicly revealed her loving relationship with 4 men: husband, fiance & 2 boyfriends
She proudly defends her lifestyle while claiming that loving more than one man isn't a bad thing, nor it should be looked down upon by society.
According to Nueva Mujer, Mary Cumpton practices polyamory by living, in the same household, with her husband, 43-year-old Tim, her fiance, 53-year-old John, while having her two boyfriends, 63-year-old Michael and 73-year-old James, close around.
The 43-year-old woman lives in Chorlton, England, and spoke publicly about her relationships, hoping that the rest of the world understands polyamory.
It is illegal to maintain these kinds of relationships, which consist in having more than one spouse or partner at the same time,  in the United Kingdom.
Mary said that she started getting interested in this lifestyle when she was 29 years old. Before that, she didn't imagine living in that fashion.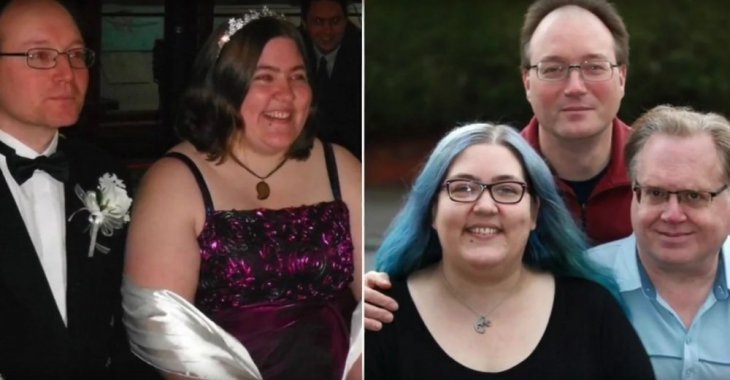 "I was brought up in quite a traditional home. Having more than one partner never crossed my mind. In my twenties, I got married and settled down in Chorlton fully intending to be with my husband for life," she said 
She explained that although she sometimes had feelings for other people, she felt guilty and took it as a sign that she didn't love her husband enough.
"The idea that loving more than one person might not make me a terrible human being only dawned on me when, at a pub, I bumped into a person who had more than one partner. I was quite shocked and curious about how it all worked for them," she explained.
According to The Sun, as his husband was also interested in this lifestyle, a couple of years later, in 2003, she posed the idea of an open relationship.
While he more interested in having several sexual partners, she was into the idea of loving more than just one person. She currently lives with two straight men in the same house since 2015.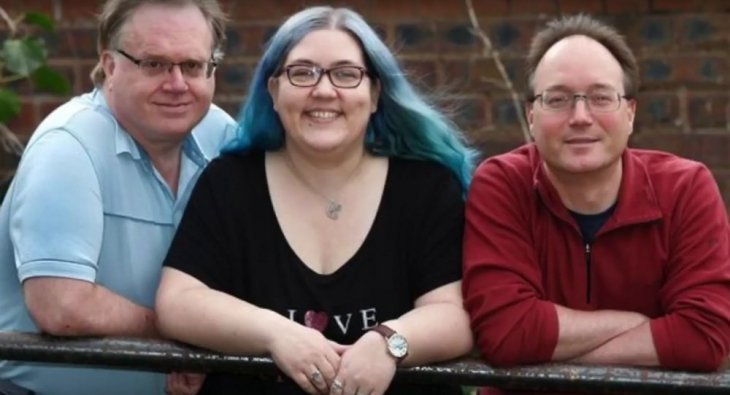 The wife and girlfriend said that their unusual living situation works for them, adding that the men get along like "brothers."
Although she's no longer with the partner that she first explored polyamory with, they remain close friends and he continued with the lifestyle.