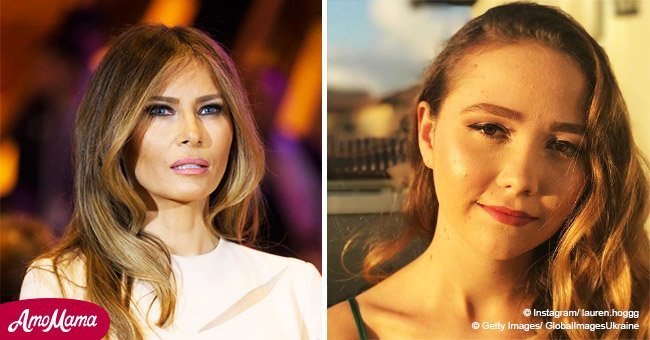 Florida shooting survivor turned to the First Lady with a request to stop her stepson
One of the survivors of the tragic mass shooting in Florida is reaching out to the First Lady with an important message.
Lauren Hogg, the 14-year-old survivor of the mass shooting at Parkland, Florida, high school tweeted to the First Lady, Melania Trump. Hogg's tweet complained Melania about her son, Donald Trump Jr.'s support to a conspiracy theory tweet on the internet.
According to Rare, Hogg and her brother, David, were the survivors at Marjory Stoneman Douglas High School when Nikolas Cruz, 19, enter the premise with a gun and killed 17 people and injured many others.
But the family is now the victim of internet bullies and conspiracy theorists, who are spreading rumors about her family being trained to become 'crisis actors' and make media appearance in support of stricter gun control.
Hogg and her brother along with another student, Emma Gonzales, received several death threats. The family was accused of being manipulated and coached to speak for gun control in front of the media.
In her tweet, Hogg addressed Melania directly and asked her to stop her son, Trump Jr., from supporting the false conspiracies about her family with his likes.
Amid all the stress, Hogg was enraged by the fact that the First Lady's son, Trump Jr., had liked a tweet that promoted the conspiracy theory about her family.
Trump Jr. had lent his support to a tweet that alleged that her brother was coached by their ex-FBI agent father to run "cover" for the Miami Field Office's mission of tracking down Cruz.
"I've been getting all these horrible messages from Nazis and white supremacists, and I woke up this morning and remembered that Melania Trump's mission was to fight cyberbullying," Hogg was quoted as revealing about her disgust by The Huffington Post.
She further revealed that their family was facing the worst case of cyberbullying at the moment, so she turned to Melania, who has vowed to fight the issues related to internet bullying.
Please fill in your e-mail so we can share with you our top stories!