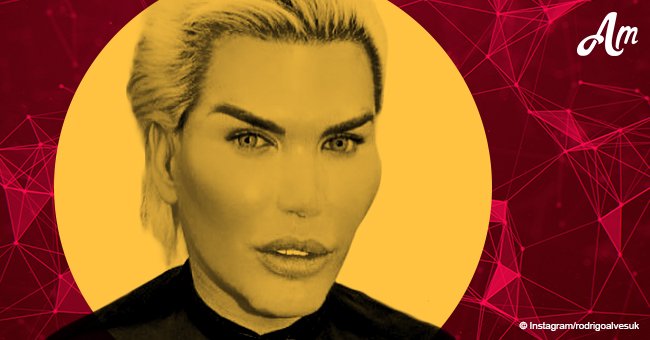 Human Ken Doll flashes half-naked body on the beach after rib-removal surgery
He took one step ahead to be less of a human and more of a doll with the surgery.
According to Daily Mail, Rodrigo Alves, a.k.a. Human Ken Doll, expressed his regrets over his recent rib removal surgery after he was spotted shirtless on Miami Beach on Thursday.
The 34-year-old had famously removed four of his lower ribs hoping that it would help his waist look smaller. Alves shared a photo of himself posing for the camera wearing a completely unbuttoned shirt and small trunks.
Alves also sported cool summer shades and a designer watch on his left wrist. His photo gave viewers a glimpse of his waist after having the £28,000 surgery that removed his 11th and 12th ribs.
Alves had to wear a corset at all times after the ribs were successfully removed. He wished to achieve a dream-sized waist of 20" to fit into his form-fitting blazers.
Alves confessed that he experienced severe pain in the evenings. He wondered what made him think of having the surgery in the first place.
The human doll shared that he was left with two scars on his back but the worst part of the operation was that he did not feel any smaller than before.
Alves felt smaller only when he wore the corset. Once he removed it off, he felt that he looked normal.
Alves has spent over $500,000 on plastic surgery to date. He also confessed to stealing his own ribs from the surgeon's clinic in Los Angeles.
The 34-year-old warned anyone who wished to go forward with the procedure to get ready to experience a lot of pain after the surgery. He added that the surgery only worked when the corset is put on.
Alves is currently residing in the US and is set to appear in a series of TV shows.
Please fill in your e-mail so we can share with you our top stories!