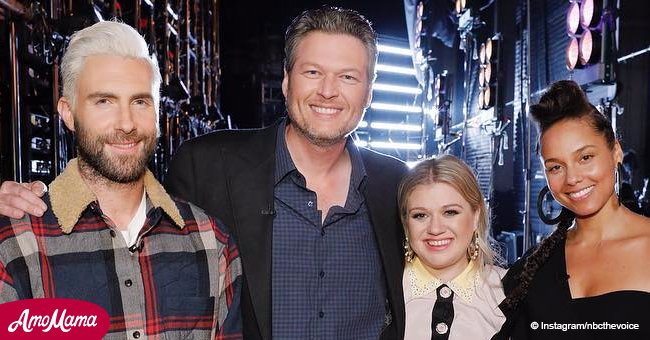 'The Voice' winner has been already chosen by fans and it's not Blake Shelton
The Gold Berry website conducted a poll, in which their readers chose a winner for the next season of The Voice, and the results may shock some people.
While fans are still waiting for the Top 12 performing on The Voice, coach Alicia Keys was favored to win the reality competition series.
According to Gold Berry, she mentored Chris Blue to a win in season 12 and the 41% of the website readers think she might be able to do it again.
Fans expressed that the American Grammy winner singer could do the same for one of her three artists in season 14: Britton Buchanan, Christiana Danielle, and Jackie Foster.
Kelly Clarkson, who is a newcomer coach on The Voice this season, is the pick of more than one in four readers, which is 26% of this poll, to have the winner.
The American Idol first winner would be able to get one of her three artists to the finale. Brynn Cartelli, Kaleb Lee, and D.R. King are the options.
Blake Shelton, who has coached six artists to victory in the first 13 seasons of the show, is the fourth option for the readers.
Just under one in four readers, which sums to 23%, expect that he will get on his three Top 12 artists to the finish line: Pryor Baird, Spensha Baker, and Kyla Jade.
Although Adam Levine has earned three wins to date, just 10% of the website readers predict that he will finally claim a fourth victory. His line-up is Sharane Callister, Rayshun LaMarr, and Jackie Verna.
Each of their teams consists of three artists who made it through the Top 24 round and the coaches had their six artists sing one song to choose who would advance.
Two won the public votes and the judges also were allowed to choose one more artist. It's only a matter of time now to get to the finale.
Please fill in your e-mail so we can share with you our top stories!