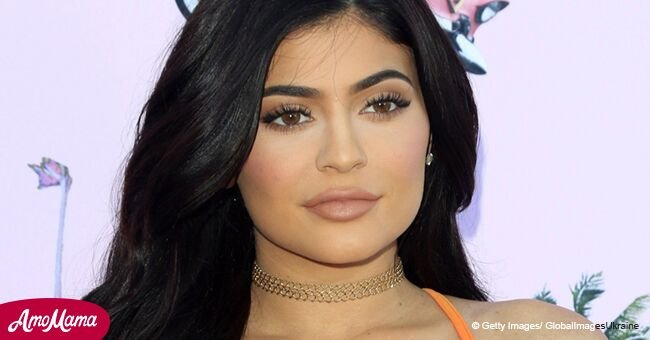 Kylie Jenner shares a sweet video of baby Stormi after being mom-shamed for a weekend at Coachella
AmoMama reports that Kylie is back to mommy duty after partying hard at this year's Coachella as reported by The Daily Mail.
She seems to have had a great time at Coachella in party-animal mode. Then she went back to mom-mod. Kylie Jenner has received quite some fire on social media after sharing clips of her playing with her 3-month old Stormi, days after a partying spree in California.
The 20-year-old makeup entrepreneur posted a cute video of her playing with her baby and got some heavy mom-shaming. Critics disparaged her for having been at a party in Coachella days prior, and not being home caring for young Stormi.
In the video, she uses a flame Snapchat filter on her daughter's fair face with mellow baby tunes chiming in the background. She coos 'Hi, happy girl!' and then puts a kiss on the cheek of her glossily smiling toddler. A second video cropped up with the beautiful mom and her boyfriend rapper, Travis Scott, playing with their adorable daughter's feet.
Having birthed Stormi about two and a half months ago, that did not dissuade the reality show star from appearing at the party festival in Indio, California, a choice that did not please the online community. She was viciously disapproved for her apparently poor parenting skills.
Some fans took it as far as speaking about contraception and use of protection, stating that people who want to party should not get pregnant. The Coachella affair comes up after Jenner and Travis were seen at Miami recently, seemingly having a great time. They were spotted chilling on a boat having a beer three weeks after Storm's birth.
Some fans still came to her defense after that horrible lashing on Kylie. A man asked whether people made sure that her baby received the best care while she was away or not, adding that the party is 'work' to her. Some fans went as far as offering their babysitting services, lest she wishes to head off for another partying weekend!
Please fill in your e-mail so we can share with you our top stories!