Street dog was tied up for weeks before someone kind-hearted saved him
The vets suggested that recovery for the dog was almost impossible, but Sara Moran did not give up.
A Peruvian street god, Cabezoncito, was strapped to a wheeled contraption for several weeks before Sara Moran rescued the dog from its misery.
According to Doggies, Moran is the founder of Milagros Perrunos, which is a small shelter for disabled dogs in Peru. She revealed that the owner might have tied him up and left after Cabezoncito injured his hind legs.
"Cabezoncito apparently suffered an accident where he was disabled without being able to walk," the online source quoted Moran as revealing.
The group of young people who first found the dog unstrapped it from the contraption to feed him. But when they returned two weeks later, they were shocked to find the street dog still in the same place.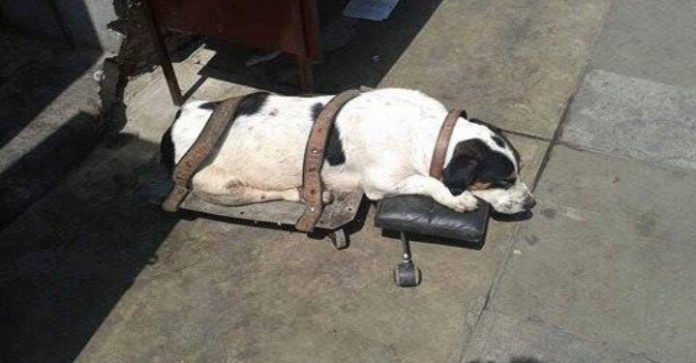 Cabezoncito was extremely sick by then, but none of the people walking past the dog did anything to help the poor creature, Moran stated.
So the group decided to take care of the dog by themselves. They brought the dog to Moran's house, where she usually provides care for street dogs. She often keeps the paralyzed or gravely injured dogs in baby cribs.
When Moran took Cabezoncito to vet, she was told that the dog had renal insufficiency and his spine was injured as well. There were several wounds and scabs all over its body and it was unable to even walk.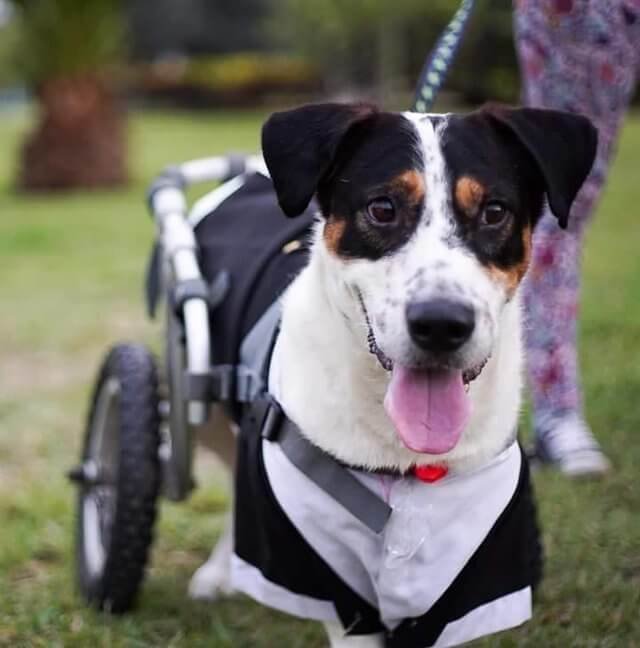 The dog's genitals had also split because it had urinated and defecated in the same place for several days.
But there was more bad news for Moran. The vet told her that it couldn't be said for sure if the dog would 'make it.' Even if it did survive, it might be paralyzed for life.
In the difficult time, Moran chose not to give up on the dog. Rather than going for euthanasia for the dog, she paid for an expensive operation and kidney treatments.
After Cabezoncito recovered from the surgery, she even got it a special wheelchair that would allow the dog to run us independently.