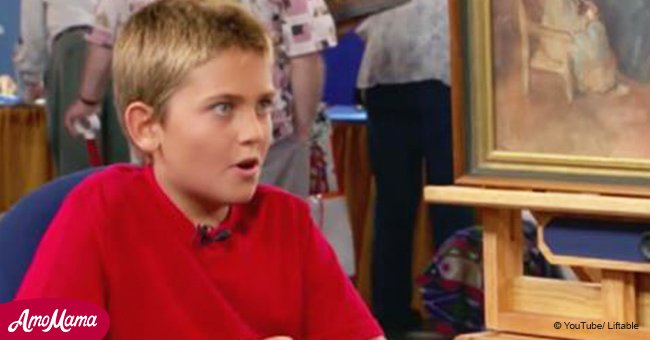 Boy buys an old painting for just $2. Then he learned its amazing true value
A New Jersey boy was astounded when the host told him that the worth of the painting was more than $150.
The young and aspiring art dealer was able to bag an old painting for just $2. He found the artwork at an auction down the South Jersey.
According to Liftable, the boy had to insist his father to purchase the painting as the latter did not want to wait around to get it.
Although the painting was quite hard to see as it was protected by a UV glass, the preteen thought that it was a watercolor.
In a 2014 episode of the program Antiques Roadshow, David Weiss, an expert in paintings and drawings, interviewed the young boy.
"It was so hot there, my dad didn't want to stay to get it, but I wanted to, so we waited an hour or so. We got it for two bucks," he told Weiss.
The boy also revealed that he had a plan to sell the painting online for a profit.
Weiss told him that the painting, which showed a young child sitting by a woman's feet as she watched her sew, was dated back to 1844.
The host confirmed that the painting was a watercolor and that the original owner was Albert Neuhuys, a 19th-century painter. Neuhuys made a name for himself with the Laren School of painters in the Netherlands.
When Weiss asked the boy to make a guess of what he thought the real price of the painting might have been, he took a reasonable guess of $150.
"Today, if your Albert Neuhuys watercolor came to an auction, it would probably sell for between $1,000 and $1,500," Weiss told him.
The boy was completely shocked when the host revealed that the painting actually cost $1,498. He thought that he had hit the jackpot and that he's going to be rich, according to Liftable.
Please fill in your e-mail so we can share with you our top stories!