Kate and William show off their newborn baby for the first time since birth (photos)
The Duke and Duchess of Cambridge welcomed their third child and presented the baby to the public outside the Lindo Wing at St Mary's Hospital in London
The Duchess was taken to the St. Mary's Hospital in Paddington at 6 am on April 23, 2018 where she gave birth to a bouncing baby boy, weighing 3.827 kg, at 11:01 am.
As reported by The Sun, both the Duchess and the baby are doing well, and the Duke of Cambridge was 'present for the birth.'
Their third child was delivered within 5 hours of the Duchess arriving at the hospital. She was in labor for 10 and half hours with Prince George, and 2 and half hours with Princess Charlotte. 
Kensington Palace has just announced that the Duke & Duchess of Cambridge have departed the Lindo Wing of St Mary's Hospital on April 23, 2018, with their baby son after presenting him to the people.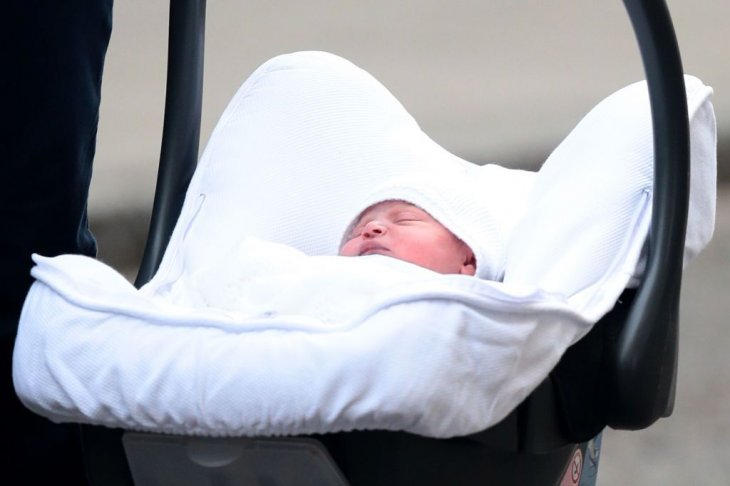 In these first photos, Prince William and Duchess Kate happily wave to the onlookers while she holds in her arms the precious bundle. The Duchess wore a lovely cherry-red frock with a pretty lace collar and looked radiant and in good health.
Fans of the Royal Family were gathered outside St. Mary Hospital, eagerly waiting to meet the newest member of the family, and cheered the happy family. The new baby prince slept through all the excitement and looked as pretty as a picture.
The official Twitter account of Kensington Palace shared the news with social media users and confirmed that other members of the Royal Familly, including the Queen, Prince Charles, Camilla Parker Bowles and Prince Harry had already been informed.
The Duchess' third child will be fifth in line to the throne, after Prince Charles, Prince William, the 4-year-old Prince George and 2-year-old Princess Charlotte. Prince George and Princess Charlotte will meet their younger brother later this afternoon.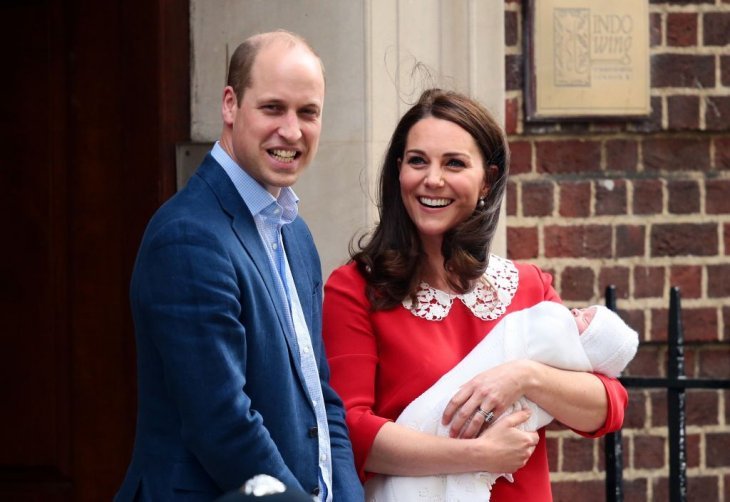 Once the newborn's name has been shared with the public, he will be known as His Royal Highness of the United Kindom of Great Britain and Northern Ireland. 
His name will be announced in the coming days, and the names Arthur, Albert, Frederick, and Philip are all worthy contenders. 
Even though Queen Elizabeth has four children, Prince William is the first future king in more than a century to welcome three children, the last being King Edward VII.