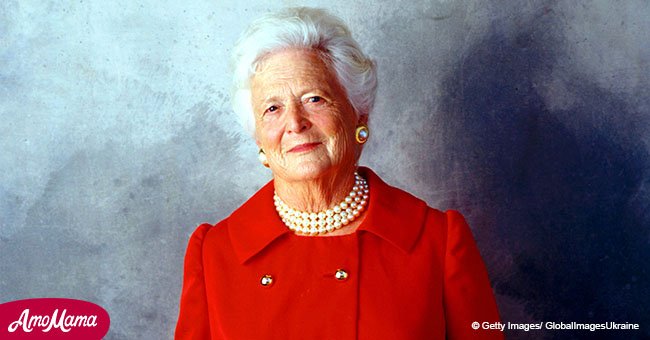 Barbara Bush's cause of death announced
The beloved former First Lady will be missed by the entire nation but her legacy will live on.
As reported by Inspiring Day, former First Lady of the United States, Barbara Pierce Bush, lost her life on Tuesday, April 17, at the age of 92. She suffered from Chronic Obstructive Pulmonary Disease (COPD) and heart failure.
According to CNN, the 92-year-old had to frequently visit the hospital in the last year of her life. Recently, on Good Friday, she was admitted to Houston Methodist Hospital for having difficulties in breathing.
The Bush family had released a statement last week on Monday that they had decided to not seek medical treatment for Barbara's failing health condition, according to spokesperson Jim McGrath.
Jean Becker, another spokesperson for the Bush family, shared that the 41st President of the United States, George H. W. Bush, was heartbroken to lose his wife of 73 years.
On her last day, Bush held Barbara's hand throughout the day and was there by her side until the time she drew her last breath.
COPD is an illness that directly affects a person's lungs and causes irregularities in breathing. A few symptoms of this disease include coughing that expels a lot of mucus, shortness of breath, chest tightness and wheezing.
Congestive heart failure is a disorder that makes it difficult for the heart to pump blood, according to Mayo Clinic.
After Barbara was admitted to Houston Methodist Hospital, she showed signs of progress after two days of treatment. Once she was taken back home, her condition deteriorated rapidly before she died peacefully at her residence.
Throughout her life, Barbara relentlessly advocated and rallied for family literacy. Even after Bush Sr. left office, she spearheaded the cause and raised billions of dollars for charity with her husband.
Please fill in your e-mail so we can share with you our top stories!