Kim Kardashian reportedly blasts Khloe for staying with 'cheating' Tristan
Reports reveal the reality star will never accept Tristan as part of the family and she's going to make sure he gets the punishment he deserves.
Kim Kardashian may be publicly congratulating her sister Khloe Kardashian for the birth of her first child, but the concerned sister is reportedly seething with rage over Khloe's decision to take back her cheating baby daddy Tristan Thompson.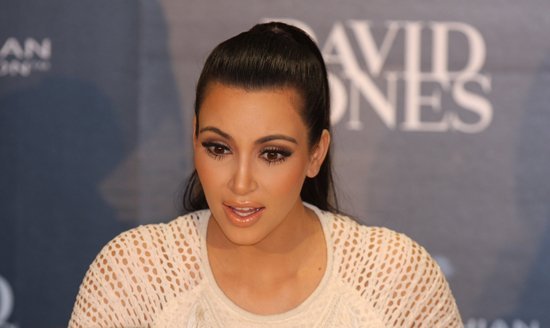 Right before Khloe gave birth to her baby girl, True, Tristan's cheating scandal graced the headlines revealing a slew of indiscretions with five different women throughout the course of her pregnancy.    
With his infidelity at large, many were surprised when the Cleveland Cavaliers player was spotted by Khloe's side when she delivered their baby just a few days later, leading people to believe she had forgiven him for everything. 
This apparently doesn't sit well with Kim who's reportedly fuming at her sister for not ending things with Tristan after he cheated on her multiple times. 
A source for Radar Online revealed, 
"Publicly, Kim is congratulating Khloe on the birth of her daughter, and of course she's excited about that. But behind closed doors she is giving her sister a lot of tough love."
The source added, 
"Kim thinks Khloe should have dumped Tristan the minute she found out about his cheating and certainly not have let him anywhere near the hospital."
Despite her apprehensions over Tristan, Kim stayed by Khloe's side too while she delivered her baby with Tristan around.  However, the source explained she would never accept Tristan as part of their family even if Khloe chose to forgive him.  
"Kim watched what happened with Lamar and she refuses to sit back while Khloe is treated badly all over again."
Kim is also reportedly seeking the help of her husband Kanye West to strong arm Tristan. 
"It's no secret that Kim thinks none of the other Kardashian men could ever match up to Kanye, but she's also very protective of her sisters. She's made it pretty clear that if Kanye gave Tristan a piece of his mind and roughed him up a bit, she'd be all for it.
"If Khloe is going to give him a second chance, then Kim and Kanye will step in and make sure Tristan gets the punishment he deserves."
The source also said that Kanye would be more than happy to "show Tristan that he's messing with the wrong family!"