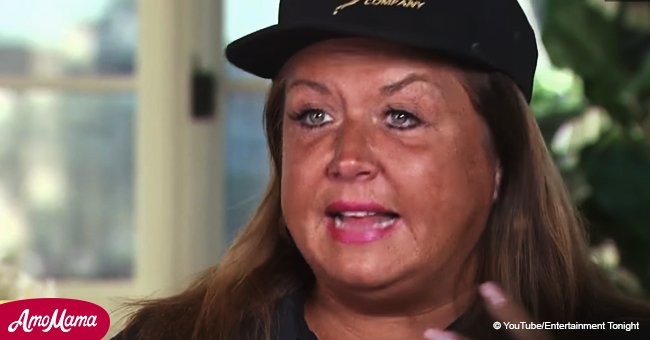 Abby Lee Miller shares photo of herself being scared in hospital after announcing cancer battle
Despite her bad health condition, Abby has taken the time to grace her fans with a picture of herself on the sickbed.
AmoMama shares with you details of Abby Lee Miller's health woes and how she's faring as reported by Radar Online on April 21, 2018.
It's no news that Dance Moms Star Abby Lee Miller was rushed to the emergency room weeks after her release from prison.
Abby, who was transferred from prison to a halfway house to complete her sentence left the house abruptly after a short stay due to medical conditions.
The reality TV star who was first diagnosed with a spinal infection of which she had to undergo a spinal surgery was recently diagnosed with cancer.
Abby was diagnosed with non-Hodgkins lymphoma and is said not to be doing so well health-wise.
Despite her health woes, Abby decided to look on the bright side as she shared a peek of herself on the sick bed on Instagram.
In the photo, Abby was seen in a blue hospital gown with a medical tube being taped to her hand. She was makeup free with a worried look on her wrinkled face and had a hand up to her mouth.
Abby captioned the touching photo writing,
'So much gratitude and love for those who listened, those who looked deeper and those who leapt in action. So much more I wish I could say… about how quickly your life can change at the hands of others'
This comes after a source close to the star revealed that Miller has been getting her affairs in order ever since she was diagnosed. She is reportedly deviated by the news and believes she's being cursed because she had just been released.
Just on Tuesday, she underwent a multi-level laminectomy after experiencing excruciating pain in her neck.
Abby was sentenced to 1 year in prison for tea evasion and fraud and was released on March 27 to complete her sentence at the halfway house.
She's to end her sentence on May 25, but it's not sure how her current health condition would affect her legal status.
Please fill in your e-mail so we can share with you our top stories!