Channing Tatum and Jenna Dewan reportedly force friends to pick a side as split gets ugly
The couple's peaceful separation has now allegedly become a bitter war pitting their friends against each other. 
After they shocked the world with their surprising split last April 2, Channing Tatum and Jenna Dewan gave the impression that they were still on loving and friendly terms through a joint statement they both shared on their Instagram pages.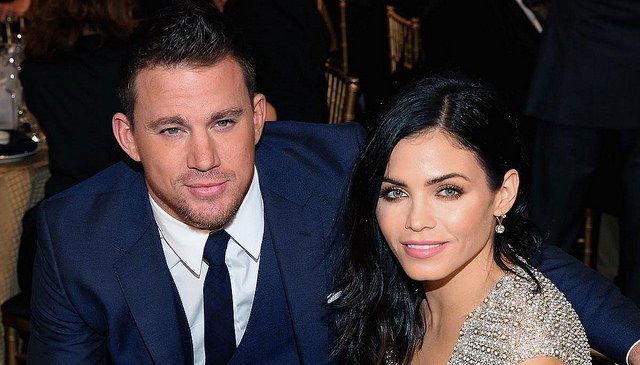 However, recent reports are now confirming the couple's separation has gotten ugly with their celebrity friends apparently caught in the middle. 
According to a source for Radar Online, the feuding pair have been short of asking their friends to pick sides as they've each banned their circle of pals from communicating with the other. 
Dewan has reportedly prohibited her friends Jennifer Lopez and Anna Faris from making any contact with her ex while Tatum's pals George Clooney and Steven Soderbergh have been "avoiding her like the plague." The source adds,
"It's very messy. People have tried everything to force the peace but it's looking like a lost cause."
The couple's current state is a stark contrast to the peaceful separation they led people to believe when they jointly announced their split. They wrote, 
"We have lovingly chosen to separate as a couple. We fell deeply in love so many years ago and have had a magical journey together. Absolutely nothing has changed about how much we love one another, but love is a beautiful adventure that is taking us on different paths for now."
Once very passionate about each other, often gushing about their love on social media, it was difficult to imagine the couple would eventually part ways. But since they've each noticeably been going solo lately, doubts were cast on the strength of their relationship. 
The reason for the fallout according to sources was Dewan's reluctance to have another child which drove a wedge through their marriage. Friends close to the couple who weren't surprised by the split also revealed that Tatum was already getting bored with the marriage. 
"Honestly, Channing was bored with his marriage. He constantly complained about her, and said that it felt like they were at best friends and nothing more lately."
The actor also often complained about their frequent fights and the loss of the spark they once shared. 
"He said he was not getting any action at home."
The couple had been married since 2009 after dating for three years since meeting on the set of 'Step Up' in 2006. In 2013, they welcomed their only child and daughter, Everly, now 4.