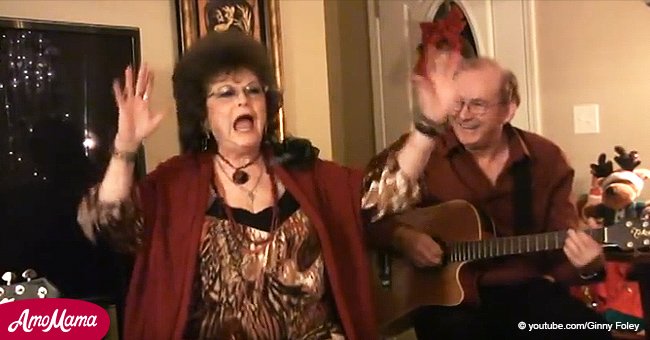 Jeannie C. Riley performs 'Harper Valley PTA' proving that the spark is alive within her
The 72-year-old singer continues to prove that she hasn't lost her voice as she performed her legendary song.
Jeannie C. Riley caught up with Nashville singer-songwriter Jimmy Payne and decided to perform with him, as reported by Classic Country Music.
The two have been specially commended for their performance of the hit song, Harper Valley PTA, which is about a single mother taking on the PTA at the school of her daughter over misconception and denunciation.
Riley released Harper Valley PTA in 1968. The song instantly became a massive hit and reached number one on both the Billboard Pop and Country charts.
The song also earned her the Grammy Award for Best Female Country Vocal Performance and the Country Music Association 'Single of the Year' award.
Just four weeks after Harper Valley PTA was released, it sold over five and a half million copies worldwide. The R.I.A.A. awarded her a gold disc for the record sales.
Because of her phenomenal song, Riley also made history as the first female vocalist to have her own major network variety special, Harper Valley U.S.A.
The record has been covered by her fellow musicians in the decades since its release. A lot of fans also shared the song.
Riley is the pioneer in sassy songs and her sex appeal brought a new era to female country music.
Unfortunately, Riley never again duplicated the success of Harper Valley PTA. She had moderate chart success with country music in the following years.
In the late 1970s, she started making gospel music and became a born-again Christian.
Riley was born Jeanne Carolyn Stephenson in Stamford, Texas. She tied the knot with Mickey Riley when she was only a teenager. On January 11, 1966, she gave birth to a daughter, Kim Michelle Riley.
Please fill in your e-mail so we can share with you our top stories!