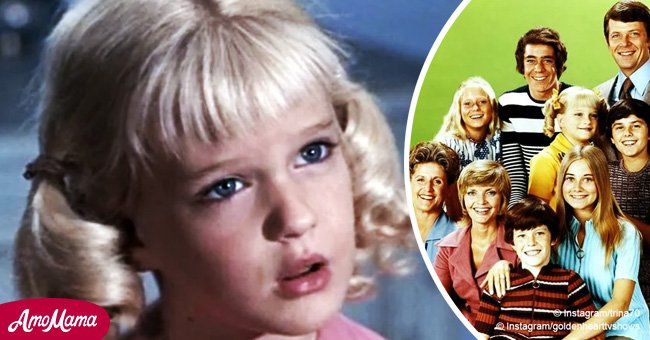 Remember Cindy from 'The Brady Bunch'? She's turned 56 now and used to handle a drug business
Many 'Child Stars' end up as teen has-beens after their 'cuteness' fades away. Susan Olsen is an example of the downward spiral that can be the result of early success.
Susan Olsen, the youngest of four siblings was born in Santa Monica, California and her older brother Christopher was already in acting and had starred in the 1956 movie The Man Who Knew Too Much.
At 8, Olsen followed in his footsteps, when she was cast as Cindy in The Brady Bunch. In 1969, The Brady Bunch was the most popular sitcom on TV, and the cast became overnight stars.
For 5 years, Olsen costarred with Robert Reed, Florence Henderson, Barry Williams, Maureen McCormick, Christopher Knight, Eve Plumb, Mike Lookinland and Ann B. Davis as the Brady family
Olsen revealed that the cast spent so much time together that they became a real family, with spats and tantrums thrown into the mix.
The cast was the subject of rumored hookups and rivalries in the tabloids, and many speculated that the fun and games on screen hid rivalries and spite in real life.
According to Olsen, there was only one true rivalry: between Marcia—played by Maureen McCormick—and Jan—played by Eve Plumb.
The two actresses disliked each other, and even though decades have passed since the end of the show, they are still not speaking to each other.
The young Olsen suffered from this rivalry since the two tended to communicate through her and use her as a carrier pigeon.
Olsen was to revisit her role as Cindy for television reunions and spinoffs like The Brady Kids, The Brady Bunch Hour, The Brady Girls Get Married and The Brady Bunch Movie.
When the money from her acting career dried up, she was rumored to have become an adult film star in the late 1990s and to have been involved in the drug trade.
Olsen, now 56, has become a fierce defender of animal rights and has been a talk show host and political commentator. Her career is a far cry from her projected image as Cindy Brady, America's cutest dol-faced child-star.
Please fill in your e-mail so we can share with you our top stories!