'I got a message from my son. He asked me to move out from my house so that he could move on'
Dear AmoMama,
Four months ago my son Derek moved back into my house after his wife threw him out over his gambling problems.  He is now pressuring me to move into a retirement home, so he can take my house from me, and he keeps sending me text messages constantly, pressuring me to move out
He has already taken over the whole second floor of my house, and he now hints that I should make 'space' so he could move into the ground floor too.  The other day at breakfast he insinuated that I am too old to live at home, and should be where I'd get professional assistance
I know I am old, but I am in good health. This is my house, and his late father and I worked very hard for 20 years to pay it off. I'd help him if I could, but I won't let him gamble away my home. Has anyone out there gone through a similar situation? Please look at what he texts me and advise me. I'm afraid he may have me taken to a rest-home against my will, What should I do?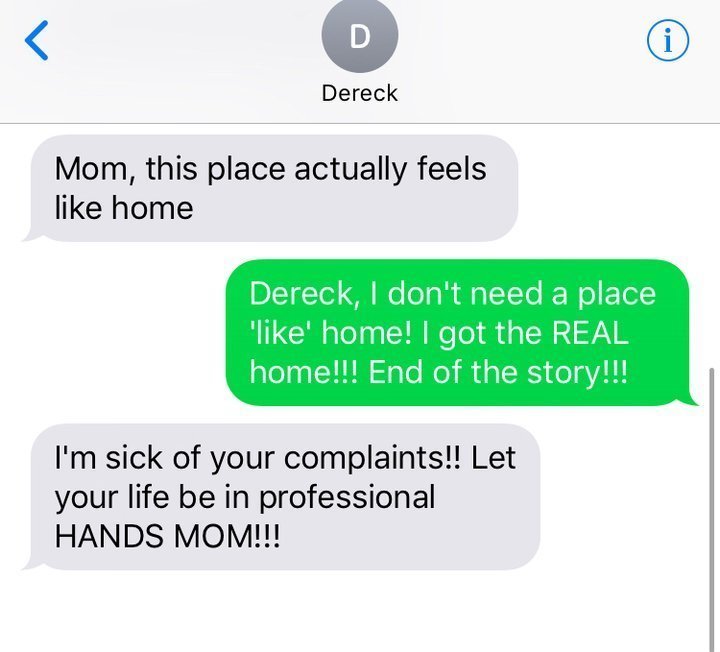 If you need help or advice, reach out to us, and thousands of women just like you who are struggling with the difficulties of life. You are not alone, we are here for you, and we listen; so write to us anonymously using this form.