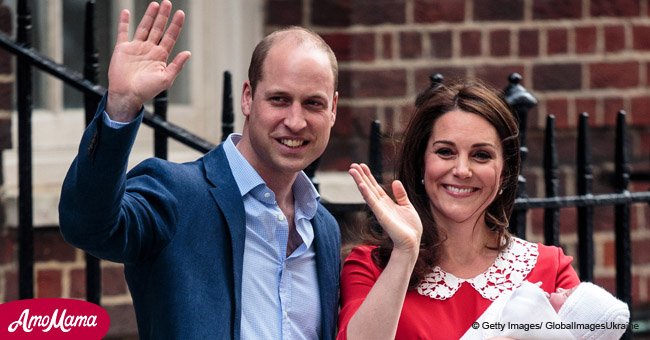 Royal experts reveal information about the newest baby's name
The world waits with bated breath for the revelation of the tiny Prince's name.
The newest Prince to be born into the House of Windsor is still nameless, as far as the public is concerned, and everyone is waiting for Kensington Palace to make an announcement.
In the meantime, the internet is rife with speculation and avid for any scrap of information about the newest Royal. The Duke and Duchess of Cambridge presented the baby and shared those first sweet moments with the people, but the media is eager to know more.
On the day of the birth, Kensington Palace announced that the Duchess had gone into labor and had been admitted into the Lindo Wing of St. Mary's Hospital in London.
A few hours later the birth of the Royal baby was announced: sex -male, time of birth -11:01 AM GMT, and weight eight pounds, seven ounces, reported AllCuteAllTheTime.com on the 23rd of April.
"There's a desire to inform the families before a public declaration is made and any new parent appreciates having a little private time to get to know their new addition before the onslaught of announcements!"
But one piece of vital information was not shared with the public: The Prince's name. Just as at the time of the birth of Prince George in 2013 and Princess Charlotte in 2015, the people and the press will have to wait until the parents feel ready to reveal their baby's name.
At that time, The Duke and Duchess waited two whole days before revealing their children's names. Royals have to consider all the factors in naming a new baby, including diplomacy and family politics.
Royal protocol trumps the instant information society in this instance, and the loyal royal followers will have to wait for the announcement which experts predict will be towards the end of the week.
Please fill in your e-mail so we can share with you our top stories!