Former secret service officer reveals Barbara Bush's special request to him
He recollected the former First Lady's behavior on one unforgettable motorcade ride.
92-year-old former First Lady Barbara Bush passed away on April 17, leaving many people with fond and inspiring memories.
Acquaintances and friends across America have been sharing touching stories of Bush, highlighting her humility, kindness, and grace. One of such acquaintances to speak up was Jonathan Wackrow.
Wackrow was assigned as a secret security detail for Bush when she was the First Lady. Although he wasn't one of the permanently assigned security officers, he had the opportunity to observe her closely.
After news of Bush's death broke out, Wackrow shared his favorite memory of her, as reported by Faith Family America.
The incident took place after the presidency of her husband George H.W. Bush when she was scheduled to travel from New York City to New Jersey, and Wackrow was her assigned driver.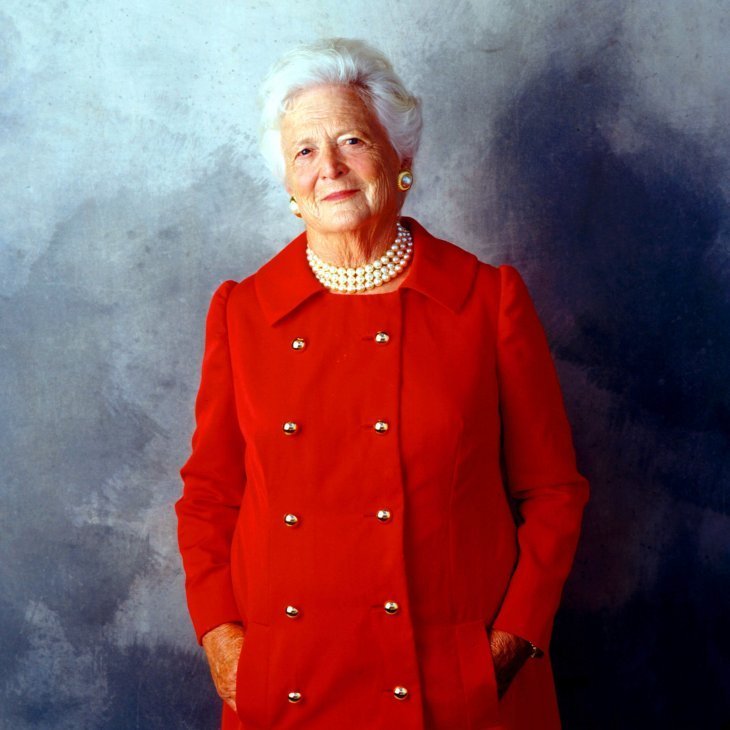 Given that Bush was no longer the First Lady, there was a minimal motorcade arrangement, including a few cars and an unmarked vehicle of the New York Police.
During her husband's presidency, she had to be accompanied by a more elaborate motorcade, tighter security and more staff traveling with her.
She preferred having a smaller security detail with not too many cars following her. Hence, on her ride to New Jersey, she was happy to see the relatively smaller motorcade.
However, as they entered New Jersey after the Holland Tunnel, the tail of vehicles grew longer, as motorbikes and vans from the New Jersey Police department joined the motorcade.
Normally, this attention would have irked Bush, but that one time, she was thrilled to see the cluster of vehicles driving behind her.
Wackrow shared how he could see her smile from the rear-view mirror as she saw the security officers. She turned back to look at them closely and was overjoyed about seeing them again after a long time.
She was pleased to learn that the officers remembered her and that she remembered being similarly excited while she was at the White House.
The detail followed her throughout the trip, and on the way back, Bush made a special request to the security head. She wanted to stop and greet all of the officers in the motorcade.
Bush added that she wished to express her gratitude for the wonderful welcome that they offered her into New Jersey.
Wackrow shared that the memory of Bush gracefully and warmly interacting with the officers was an unforgettable one, as she chose to be kind and sincere even when the nation was not watching.