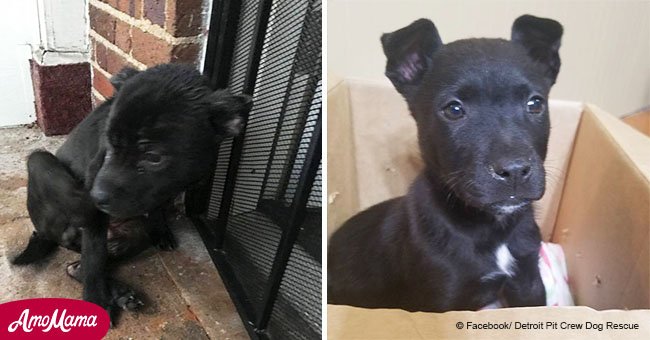 Little boy leaves puppy in a box outside school hoping that it will find a better home
It was good thinking on the part of a little boy as he ended up giving a puppy a wonderful new home.
Animal Channel reported that a little boy left a box outside a school with a puppy and a note inside it.
It was a beautiful December evening when a janitor at a school was cleaning up the hallways of the institution. He was getting the place ready for the children who would arrive the next morning.
He then heard a knock on the school's front door.
As he peeped through the window, he saw a little boy running away from the school. It was a strange behavior and he decided to open the front door and find out the reason for it.
He found a cardboard box with a puppy sitting in it. The janitor also realized that there was a note attached to the box.
The note said, 'Sorry it didn't have a home and it was cold so we were going to give it to you. Please do let it go find a nice home.'
The man was moved by the note and the concern for the little creature. He knew one of the teachers in the school was a dog lover.
He quickly contacted the teacher and she agreed to take the puppy home. She even named him Snowflake.
However, she was not able to keep Snowflake but wanted to make sure the little dog went to the perfect home.
She got in touch with a local animal rescue group, Detroit Pit Crew Dog Rescue. They brought Snowflake over to a veterinarian from the teacher's house. The dog got a check-up and the necessary vaccinations.
The group then began looking for the right home for her. She was adopted by a family on December 21, 2017.
Now, thanks to the little boy who wanted a good life for her, she is doing great with her new owners and her big sister. Thanks to the selfless actions of the little hero, Snowflake has a wonderful home.
Please fill in your e-mail so we can share with you our top stories!