Remember Elizabeth Taylor's cute kids? Here's what happened to them later
Stars' children often drop out of sight, especially if they don't follow their parent's footsteps into show business, or aren't as successful.
Elizabeth Taylor is without a doubt one of the most beautiful women to ever step in front of a camera. She had an intangible quality that hasn't been equaled by any actor since - and probably never will be.
It was that mesmerizing charisma that kept fans riveted to the screens, and her personal life was equally fascinating.
Taylor was married no less than 7 times, and she had four children: three she gave birth to, and one she adopted.
Her two oldest sons are Michael and Christopher Wilding - from her second marriage - and both are extremely good-looking men who inherited their mothers astounding violet eyes.
Michael dabbled in acting but preferred to work behind the camera as an editor.
His brother Christopher followed his mother's example and became an actor, with several movies to his credit.
Her oldest daughter, Liza Todd Burton, is no less beautiful than her mother, but she is a sculptor who chooses to create beauty, rather than exhibit hers in front of a camera.
Taylor's youngest daughter Maria, she adopted with Richard Burton. Maria is an American director, producer, and actress - and founder with Burton's other daughters of Four Sisters Productions.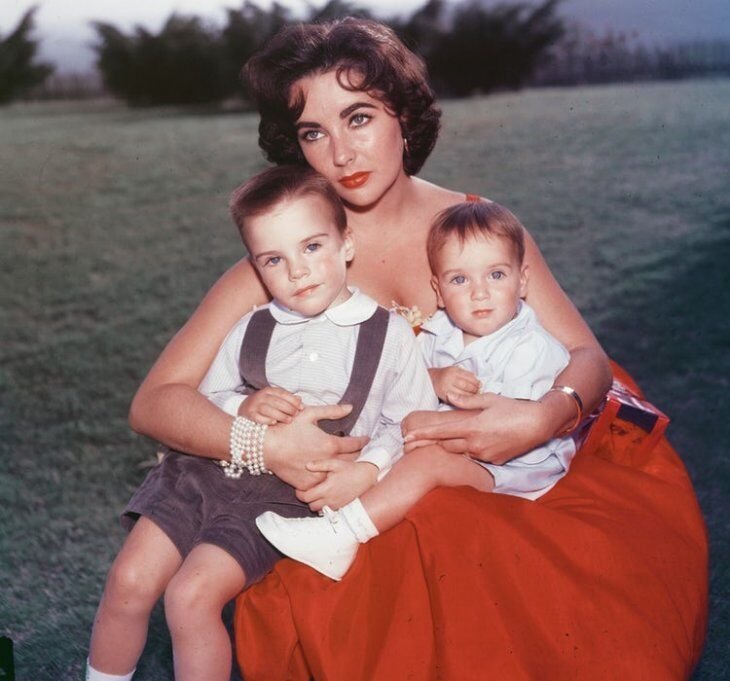 Taylor's role as a mother has been somewhat overlooked in the face of her flamboyant love life and sensational marriages and divorces. 
Her first husband was Conrad "Nicky" Hilton, Jr. whom she wed at age of 18 and divorced in the second week of her marriage. Hilton was a drinker and he was physically abusive to Taylor.
She married her second husband, Michael Wilding, in 1952. The couple had two sons: Michael Howard, born on January 6, 1953, and Christopher Edward, born on February 27, 1955. 
In 1956 the couple divorced and Taylor married Mike Todd. Her third husband was a producer and the couple had one child, daughter, Elizabeth "Liza" Frances, born on August 6, 1957.
It seemed she had finally found The One, but Todd was killed in a plane crash, and Taylor was devastated.
Her husband's best friend Eddie Fisher stepped forward to offer his help and support - and though he was married to Debbie Reynolds, Fisher ended up madly in love with Taylor. 
The affair was a scandal that nearly cost them their careers, but the couple married in  1959. In 1964 Taylor went to Italy to play the lead in Cleopatra opposite the great British classical stage actor Richard Burton.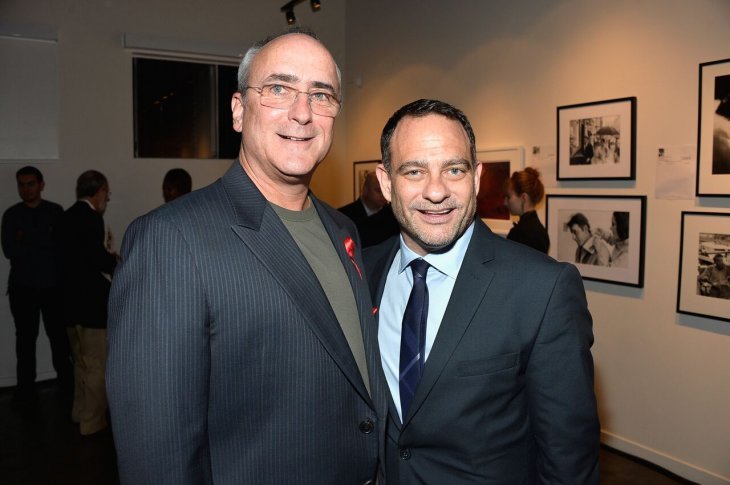 He despised her, said she was a movie star, not an actress and that she was 'too fat' to be on a movie screen.
Soon yet another scandal erupted. Burton, also married and with two children, one of which was Autistic - was leaving his wife for Taylor.
It was a grand passion that seduced the world, and that tempestuous love would see them marry and divorce each other twice between 1964 and 1976. 
Taylor was to marry John Warner - a five-term Republican United States Senator from Virginia - in 1976 and the two divorced in 1982. Taylor met Larry Fortensky six years later.
He was a construction worker with substance abuse problems and they met at the Betty Ford Center in 1988 where she was in rehabilitation for alcohol dependence.
They married in 1991 and divorced in 1996. He was to be her last husband.
Taylor passed away on the 23rd of March, 2011 in Los Angeles, California, of congestive heart failure. The woman who had fascinated the world from the age of 9 when she starred in National Velvet, died at 77.