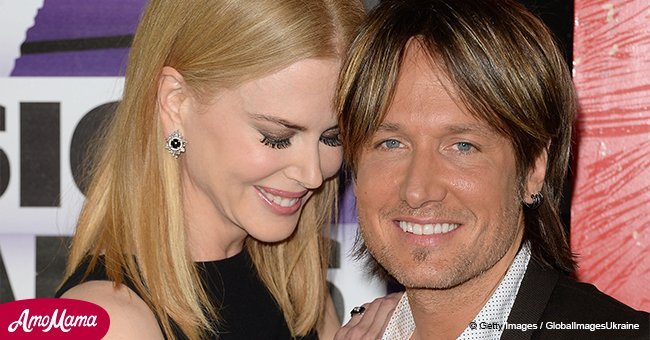 Power couple Keith Urban and Nicole Kidman join forces for a surprise duet
One of the most famous Hollywood couples joined forces to give their fans the best of surprises on stage.
Fans of Keith Urban received a special surprise when he was joined by wife Nicole Kidman on stage for a duet. The couple put together a beautiful performance of Urban's first single, Parallel Line, from his upcoming album, Graffiti U.
According to Country Music Family, the couple presented the song during a private show organized to celebrate the release of Urban's album, which is his ninth studio album since his 1999 debut on Nashville's Capitol label.
Although the album is all set to be released on Friday, April 27, the singer decided to give his fans some early taste of his music by performing a few tracks from the album.
The Grammy-winning musician joined hands with Spotify to organize the special event. Without a doubt, the incredible musical night turned out to be a real 'listening party' for the music enthusiasts.
Urban's Instagram page shared the special video of the couple singing the duet. In the video clip, Kidman looks gorgeous as usual in her black and white polka dot dress. She watches Urban perform while sitting on a stool and occasionally belts out the vocals to support Urban.
The online source further suggested that Urban is all set to hit the road in 2018 for a spectacular Graffiti U Tour.
The source informed that the tour would begin from St. Louis, Missouri on June 15 and will continue for 58 shows across the U.S. as well as Canada. The tour is expected to end by November.
Urban and Kidman are one of the most famous Hollywood couples, who have been happily married for 12 years. The two stars share two adorable daughters - 9-year-old Sunday and 7-year-old Faith.
Please fill in your e-mail so we can share with you our top stories!