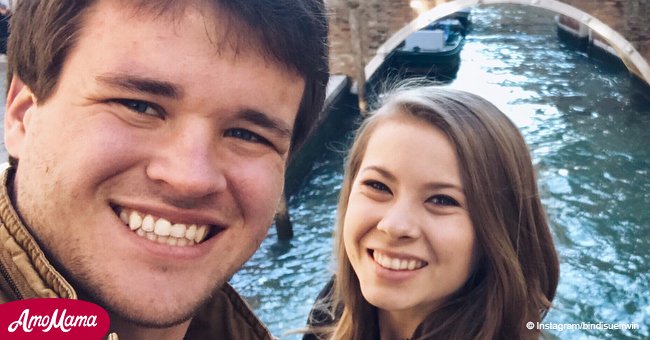 Bindi Irwin's boyfriend opens up about their relationship, 'I am the luckiest guy in the world'
Chandler Powell, Bindi Irwin's boyfriend, left his professional wakeboard career to help the Irwin family and he's not looking back.
In an interview with Lauren Zima from ET Online in Los Angeles on Wednesday, 21-year-old Powell talked about how life has changed since he started dating Steve Irwin's daughter, Bindi Irwin.
The wakeboarder explained that he couldn't be happier with his life at the moment, claiming that he feels that he's the luckiest guy in the world.
"It's amazing to be part of such an incredible cause and to work for Steve's legacy and to do alongside the most beautiful girl in the world," he said.
He also claimed to have the best teachers alongside him, adding that the work he's doing it fulfilling and he loves it as is.
Powell left his professional wakeboarding career in Florida in order to help Bindi and her family with their conservation work in Australia.
"Being in lakes, we had turtles and alligators and snakes, and I love wildlife and conserving it and teaching people about it. Now to do it full-time is incredible," he explained.
But this family isn't just recruiting him, as many people are involved in the project. Recently, even Ed Sheeran got in the conservationist train.
The English singer-songwriter donated a guitar to the Steve Irwin Gala after spending time with the Irwins at the Australia Zoo.
Bindi revealed that the singer was having a good time with some of the animals they have in the zoo when he asked how could he help to the cause.
For Bindi's brother, 14-year-old Robert, the gala is a time to celebrate Steve, after his tragic death in 2006. The Steve Irwin Gala takes place May 5 in Los Angeles.
Please fill in your e-mail so we can share with you our top stories!