'Crocodile Hunter' Steve Irwin received tremendous posthumous tribute from Hollywood
Steve Irwin's family was overjoyed when he was awarded with a star on Hollywood Walk of Fame, more than a decade after he passed away. 
Irwin, who as also known as the Crocodile Hunter, died from a stingray injury to the heart 12 years ago. He was 44-year-old and was survived by his wife and two children. 
The Irwin family kept his legacy alive by working tirelessly at the family-owned Australia Zoo and promoting conservationism at every opportunity. 
As reported by ABC News, Irwin was honored with a Walk of Fame star on April 26, 2018, and his wife, Terri Irvin gave a moving speech at the ceremony.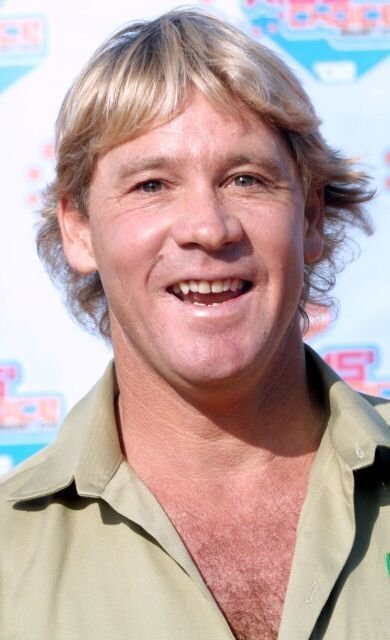 Terri expressed the importance of caring for all animals, and not to be selective in our compassion. She added that all living beings deserve empathy and kindness. 
Unfortunately, as humans, we make excuses and postpone our plans. And when we put things off for long enough "it just becomes an excuse." 
One of the lessons Steve taught her, was not to put it off. "You wait until the kids are grown, you wait until you retire. Don't even wait for the weekend, just do it now," she added.
I'll remember today forever. Such an emotional moment and beautiful chapter in our lives❤️ pic.twitter.com/J8liezjFJl

— Bindi Irwin (@BindiIrwin) April 26, 2018
Today❤️ pic.twitter.com/uQ33nyWk2D

— Bindi Irwin (@BindiIrwin) April 26, 2018
Terri said with Steve in her life; she became a 'yes-woman.' She emphasized the importance of "saying yes to stuff" before our insecurities stop us. Before we start to wonder if we have the time or the means to help.
His 19-year-old daughter Bindi Irwin also shared a few thoughts with the crowd and explained how important it is for her, her mother, and brother Robert to continue her father's legacy. 
Wear your best khaki and help us celebrate Dad's life and legacy TOMORROW on the Hollywood Walk of Fame.
We are so excited to unveil Dad's very own Hollywood Star.
💛✨🐊
Address: 6320 Hollywood Blvd at 11:30am pic.twitter.com/3ntCWxejkD

— Bindi Irwin (@BindiIrwin) April 26, 2018
"But how on earth do you get a star on the Hollywood Walk of fame by being like that? That is the coolest thing ever! So I want to thank you all for your love and support over the years."
Terri Irwin, ABC News, April 26, 2018.
Steve's show, The Crocodile Hunter, aired for five seasons from October 1996 until shortly after his death. It was the highest rated series on the Animal Planet Network.