Steve McQueen's grandson has grown up and is as handsome as his iconic grandpa
One of the grandchildren of the legendary Steve McQueen is 29. Fans cannot help but notice the striking resemblance between the two.
As reported by Daily Mail, 29-year-old Steve Robitaille McQueen decided to start a career in the filming industry because of his grandfather. He watched McQueen's movies and realized the impact they made on the entire world.
Despite his rugged looks and impeccable fitness, Robitaille loves poetry. He confessed of getting a tattoo on his back that reads The Road Not Taken, the title of a poem written by Robert Frost.
For Robitaille, the poem signified having multiple choices in life and the need to embrace them. It also taught him that there are times when one has to take paths that are not approved by anyone.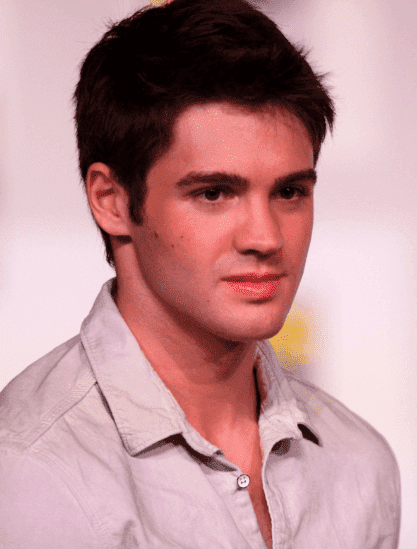 Robitaille was present at a campaign initiated by Abercrombie and Fitch in 2014. He was spotted riding a motorcycle without putting on a shirt and brought back memories of McQueen from the 1963 movie Great Escape.
Other stars that took part in the campaign, included the likes of Teen Wolf star Colton Haynes, Revenge star Christa B Allen, Disney actress Debby Ryan, and Fred: The Movie actress Jazzlyn Marae and actor and singer Diego Boneta.
Robitaille has only starred in four movies since he initiated his acting career in 2005. His first project was a short film titled Club Soda that released in 2006. The film earned him a Beverly Hills Film Festival award for Best Male Performance.
After that, he worked on other projects including Minutemen, American Breakdown, another short film, Piranha 3D, and a Disney Channel's original movie.
Robitaille has found a good amount of success and fame on the small screen. He got a pivotal and recurring role in Everwood, where he played Kyle Hunter, and starred on shows like Numb3rs, Without a Trace, and CSI: Miami.
The role that earned him global recognition was as the character of Jeremy Gilbert in The Vampire Diaries. Robitaille bagged the role and was a series regular from 2009 until 2015. He came back on the show as a guest in 2017.