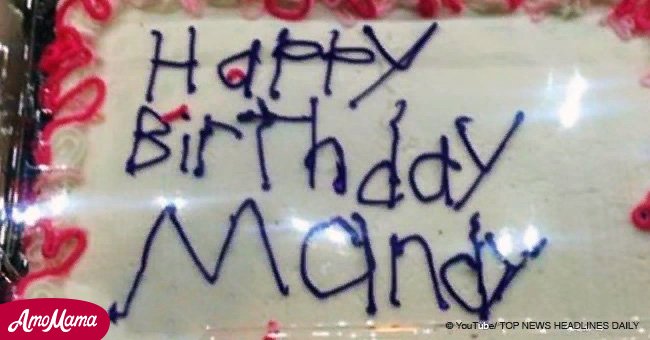 An emotional story behind a picture of a birthday cake that blew up the Internet
A bakery employee messed up a birthday dedication on a cake, but the customer was more than pleased.
On November 30, 2015, Lisa Sarber Aldrich took to Facebook to share her heart-warming experience at Meijer Gaines Marketplace.
Aldrich said she picked out a cake and asked a 'bakery-looking-employee' if she could write a dedication on the cake for her.
The girl said yes and took the cake from her. After a while, the employee returned with the cake.
Aldrich looked the employee in the eye and thanked her before she even looked at the cake.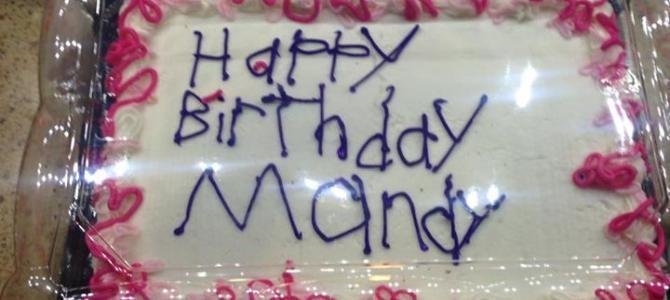 Source: Opposing Views
'After looking, I nervously laughed and headed to check out - it didn't really matter to me that it looked so bad - I thought people would think it was funny,' Aldrich wrote.
When the cashiers saw the dedication on the cake, they were not amused. They even called a manager to look at the cake. They also took pictures.
Then Aldrich didn't expect what she heard from one of the employees. After discussing the incident, one cashier put her arm on her shoulder and told her that the girl who wrote on the cake has Autism.

Source: Imgur.com
Aldrich quoted the cashier as telling her: 'The girl who wrote that has Autism. Thank you for smiling and thanking her - even though she's not supposed to write on cakes, you probably made her day.'
Aldrich ended her post with her takeaway from the experience: 'So I guess the moral of the story is that kindness is important.
Her post quickly went viral. It was shared by thousands of people across the country, including autism groups, as reported by Business Informs. The photo was also retweeted by Michigan's Lt. Gov. Brian Calley.
Advocates have been calling on government leaders to fund more research into autism and support services to people with this condition.
Please fill in your e-mail so we can share with you our top stories!