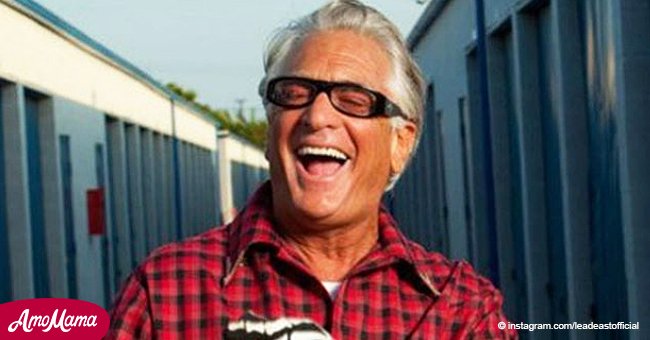 Barry Weiss from 'Storage Wars' is doing an interesting job after leaving the show
Barry Weiss became a 'professional slacker' after his stint in the hit series, Storage Wars.
As reported by Closer Weekly, the 64-year-old music producer and reality star seemed to be enjoying a carefree life after leaving the show.
He said he was content with 'judging cannabis contests' in Amsterdam or attending bull riding events in the U.S.
"I'm very humble for what I have. I'm comfortable, so I'm able to go and do what I like," Closer Weekly quoted him as saying.
A native of Woodbury, New York, Weiss is a second-generation record man whose father founded a popular independent doo-wop label in the late 1950s.
He was appointed president of Jive/Silverstone/Verity Records in 1995, after completing his MBA at New York University.
He always makes it to the Billboard Power 100 of the music industry's most influential executives.
Weiss joined Storage Wars as 'The Collector.' The show premiered on December 1, 2010, on the A&E Network.
The show follows professional buyers who visit storage facilities throughout the state and bid on storage lockers with valuable items.
Winning bidders sort through the lockers after the day's auctions are completed.
Weiss was on Storage Wars from Seasons 1 until 4. An antiques collector, Weiss had never bought a storage until his friend and Storage Wars executive producer and narrator Thom Beers encouraged him to join the show.
Weiss was already retired when he appeared on the show.
After leaving the show in 2013, the music producer starred in a new spinoff, Storage Wars: Barry Strikes Back.
On the show, he and his friend and colleague, Kenny Crossley, reviews and adds new commentary for past episodes of the series.
He earned many fans because of Storage Wars. "I had a blast. It was fun, but I had enough and I kind of wanted to leave while it was still popular," he said.
Please fill in your e-mail so we can share with you our top stories!