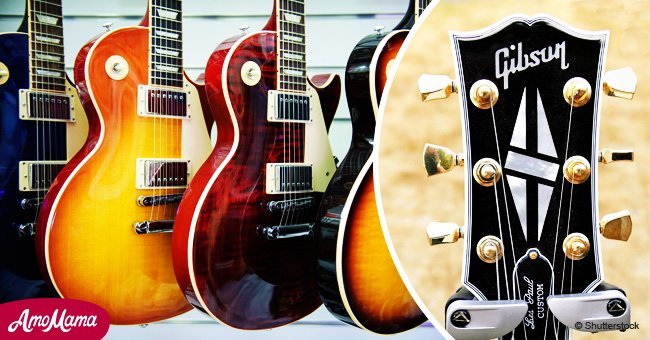 Guitar brand Gibson files for bankruptcy 116 years after its foundation

Throughout the years, the company became one of the most recognizable names in the music industry, but now it has been forced to cut its losses.
On May 1, 2018, Gibson filed for bankruptcy due to its enormous amounts of debt. But, despite the major setback, it won't stop producing musical instruments.
In fact, Gibson Brands Inc, the maker of some of America's greatest electric and acoustic guitars, will be ditching some of its side projects, as reported by Rolling Stone.
The Nashville-based company announced that they would be going back to the drawing board in order to 'refocuse, reorganize and restructure' some of its departments.
"Over the past 12 months, we have made substantial strides through an operational restructuring. We have sold non-core brands, increased earnings, and reduced working capital demands."
Henry Juszkiewicz, Rolling Stone, May 1, 2018
The 'non-core brands' mentioned by the CEO include a home entertainment business that Gibson bought from Phillips for around $135 million back in 2014 in an attempt to widen their influence among music fans.
Although the idea was good, its execution was lacking, and Gibson suffered severe losses since then. To avoid going entirely out of business, the company settled an agreement with its shareholders and noteholders.
Gibson Brands Inc.'s revenue fell almost $500 million in the last three years, and its debts are almost of the same value. At least 26 other companies, including suppliers, are yet to receive money from Gibson.
The 116-year-old company's situation is very troublesome, but not everything is lost; now the plan is to go back to its origins and focus only on fabricating and selling musical instruments.
Gibson's name still holds quite a lot of weight in today's market and it is synonymous with quality. Plus, the company owns other household brands, such as Kramer, Steinberger, Baldwin and Epiphone, which help keep the sales from falling too much.
Please fill in your e-mail so we can share with you our top stories!