Remember Jack Banning from "Hook"? He's changed a lot in the past 20 years
Charlie Korsmo soared to Hollywood heights during his short acting career but knew in his heart that wasn't where his future lied.
He was part of the most stellar list of films as a child actor, rubbing elbows with the likes of Steven Spielberg, Warren Beatty, Richard Dreyfuss and Bill Murray. But Charlie Korsmo, best remembered for his role as Jack Banning in 'Hook', knew that Hollywood wasn't his dream. After a successful 10-year run in the industry, he turned his back on acting and pursued what he truly loved. This detailed account was lifted from Stanton Daily.
His name may not ring a bell to many but his childhood face graced the silver screen in several memorable performances. He was "The Kid" in Beatty's 'Dick Tracy', Peter Pan's son Jack in Spielberg's 'Hook', and the son of Dreyfuss' character Dr. Leo Marvin in 'What About Bob?'. But Korsmo, now 38, turned his back on all that knowing show business wasn't really his cup of tea.  
Speaking to the Cleveland Institute of Art Cinematheque in 2014, the former child star explained why he decided to leave acting. 
"Acting was never something I wanted to do for the rest of my life so it was easy to walk away."
 "I worked pretty much constantly from age 10 to 13. I did five or six movies, but my family was living in Minneapolis at the time and I hadn't been in school regularly, and my voice was going to change soon. I decided I was tired of the grind and wanted to go back to school."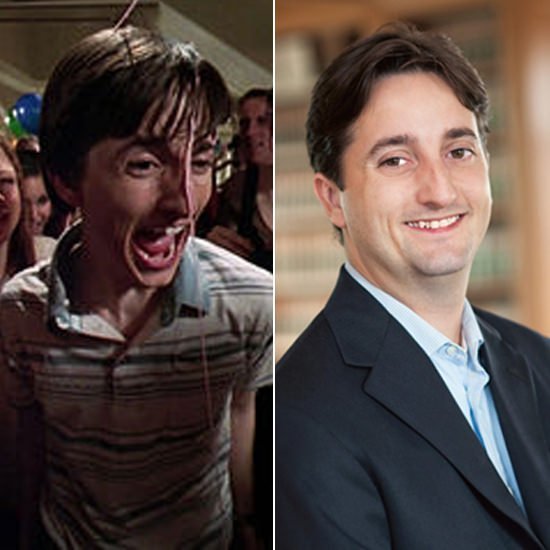 After he completed high school in his hometown in Minneapolis in 1996, Korsmo made a short comeback in the 1998 chick flick 'Can't Hardly Wait' which starred Jennifer Love Hewitt.  But Hollywood still didn't make an impression on him and he finally decided to leave for good and pursue a degree at the Massachusetts Institute of Technology.  Driven by his passion to disprove the common notion that child stars got it easy, he challenged himself to take physics and successfully completed it. 
With a short stint in Washington D.C. after graduation, Korsmo further pushed himself by enrolling at Yale Law School and earning a Juris Doctorate in 2006.  Upon passing the New York State Bar exam in 2007, he worked for Sullivan & Cromwell LLP.  But that wasn't before he found himself in the middle of rumors linking him to the United States government as a missile defense contractor. However, he proved the rumors were false as the closest he actually got to working for the government was with the Environmental Protection Agency and the House of Representatives for the Republican Party.  
While working in a law firm in the Big Apple, Korsmo dabbled in teaching at the Brooklyn Law School, not knowing that it would later be his greatest passion. It was after he got married and had kids that he realized New York wasn't the ideal place to raise a family. So he moved to Cleveland with his family and furthered his career in the academe by landing a job at Case West University School of Law. It was here that he felt he was truly home.
In 2011, deep into his career as a law professor, no less than President Barack Obama nominated him as a member of the Barry Goldwater Scholarship and Excellence in Education Foundation's Board of Trustees.  It was an honor for him to be a part of a prestigious program that had a hand in bringing Americans closer to their dreams of becoming engineers, mathematicians and scientists. 
Looking back, Korsmo had no regrets about being a child actor nor did he regret turning his back on Hollywood.  Acting was a learning experience for him but he knew in his heart that was all it would ever be for him.  
"In a way, it was like MIT, in that it was a great education."
"The big lesson is, people are people. They're smart, funny, creative people, but they're people."