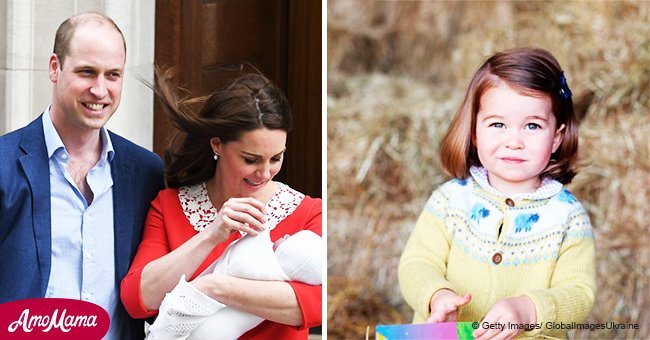 Princess Charlotte made history after the third Royal baby arrived
With the recent news that the royals welcomed a baby boy, an important detail about Princess Charlotte has been revealed.
Princess Charlotte Elizabeth Diana, who is now two years old, is the second child of Prince William and Kate Middleton.
The royal couple had welcomed their third child, Prince Louis Arthur Charles in April 2018.
Princess Charlotte is currently the fourth in line to the British throne. In the past, there could have been a chance that she would be ranked down if ever she had a younger sibling who is a boy. All that changed in 2013, as revealed by Shared.
During the early parts of their marriage, Prince William and Middleton wanted to establish that their first-born, regardless of the gender, would have an equal chance of inheriting the throne.
A short while after their first child, Prince George's birth, an outdated 300-year-old rule was abolished and the Succession to the Crown Act 2013 was passed.
It stated that a person's birth order, whatever the gender, will be the determinant for their rank in line of succession. The legislation was approved during a Commonwealth summit in Australia in 2011.
The reason why the old rule did not apply to Queen Elizabeth II because her father, King George, did not bear any sons.
Since Prince George is Prince William's first-born, the new law did not affect him.
Changes will now be seen since the birth of the third royal baby. Given that the baby is a boy, Princess Charlotte is the first royal to make history.
Princess Charlotte will remain as the fourth royal in line to the throne even though she is a girl and the new baby, despite the fact that he is a boy, will remain as the fifth in line.
The sixth in line to the British throne is Prince Harry, who is set to tie the knot with Meghan Markle on May 19, 2018, at St. George's Chapel in Windsor Castle.
Please fill in your e-mail so we can share with you our top stories!