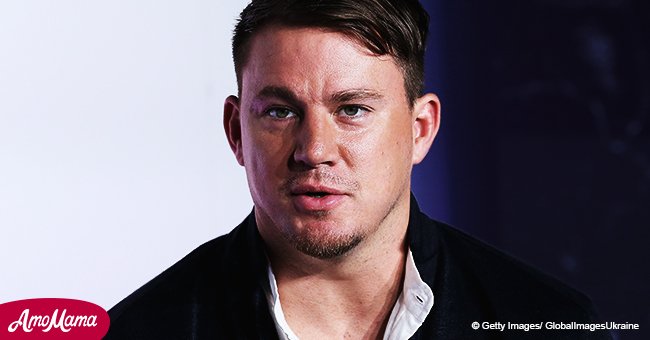 Channing Tatum reportedly misses Jenna Dewan few weeks after sudden break up
In just a few weeks after the devastating split of celebrity couple Jenna Dewan and Channing Tatum, reports are the actor misses his ex, already.
AmoMama shares with you exclusive details of Channing Tatum's endeavours after his split from his wife of 8 years, Jenna Dewan, as he reportedly misses her. Reported by Hollywood Life on April 20, 2018.
The world and fans of dance were dealt a tragic blow on April 2 when their favourite couple, Jenna Dewan and Channing Tatum, announced their split.
The Step Up co-stars and lovers, took to their Instagram accounts to release an official statement concerning their separation. They both revealed that they were splitting up amicably but would still be partners and friends for the sake of their daughter, Everly.
In just almost a month after their tragic split, recent reports are the Magic Mike star is reportedly missing his former wife.
A source close to the star revealed that Channing is missing Jenna, but that doesn't mean they're getting back together.
'Channing definitely misses Jenna,' the source disclosed.
Although that information might be a spark of hope for many fans of the former couple, it seems that Channing and Jenna are doing just fine by themselves.
The duo has been living their lives beautifully ever since the split and moving on from each other in their special way.
On April 19, Tatum was seen arriving London without his wedding ring. If that doesn't scream moving on, what else does?
Jenna, on the other hand, has removed her estranged husband's last name form her Instagram handle. She now merely bears Jenna Dewan.
She's been posting pictures of herself smiling and attending events, proving she's doing well without Channing.
An insider close to the 10 Years star revealed that she'd occupied herself with so much work and she's feeling really good about herself.
Despite their separation, Jenna and Channing would forever be connected by their little bundle of Joy, Everly as they revealed in their breakup statement.
They would still be loving and dedicated parents to their baby girl.
Please fill in your e-mail so we can share with you our top stories!