Eva Mendes, 44, showcases her curvaceous physique as she dons a gorgeous black maxi dress
The actress showcases her enviable assets as she chats with a male companion in LA.
She shares two children with one of the sexiest men alive and Eva Mendes proves why he's got the hots for her. Stepping out of a business meeting, the curvaceous beauty caused heads to turn wearing a stunning black maxi dress that showcased her enviable assets.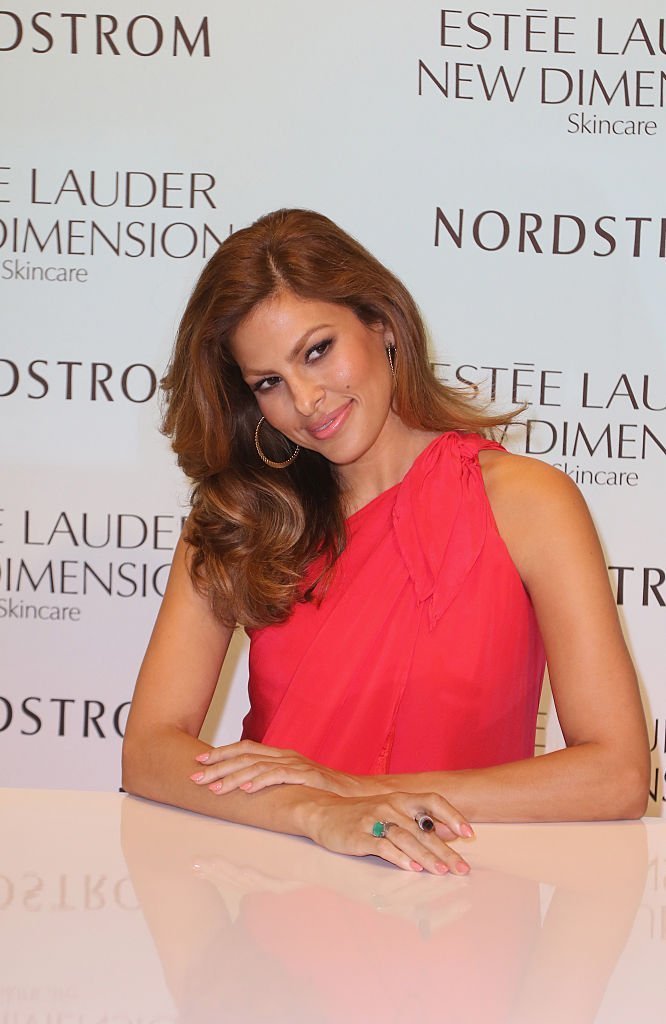 From the Daily Mail's account on April 17, 2018, the actress was photographed looking chic and gorgeous walking outside a building where she spent hours engaged in a meeting. Escorted by a buff male companion, the 44-year-old actress displayed a unique sense of style as she paired her flowy dress with a bright green cardigan and laced-up boots. 
The lovely mother-of-two at one point stopped and chatted with her male friend who wasn't her husband, Ryan Gosling, 37.  The couple who've been together since 2011 share daughters Esmeralda, 3 and Amanda, 1.
Seemingly on a hiatus from the movies since 2015, Eva has probably been busy raising her two kids the Cuban way. Hailing from the South American country, the actress told People last year that she intends to introduce her culture to her children as she raises them. She proudly revealed her eldest has already learned to speak Spanglish (a combination of Spanish and English).
"She's definitely bilingual, and it's really important for us to make sure that she's not only just familiar with the language, but also with the culture."
Luckily for Eva, her mother who lives nearby teaches her kids Spanish and cooks Cuban food for them. She adds,
"And we're always listening to Cuban music. It really is a big part of our way of life. I wouldn't have it any other way."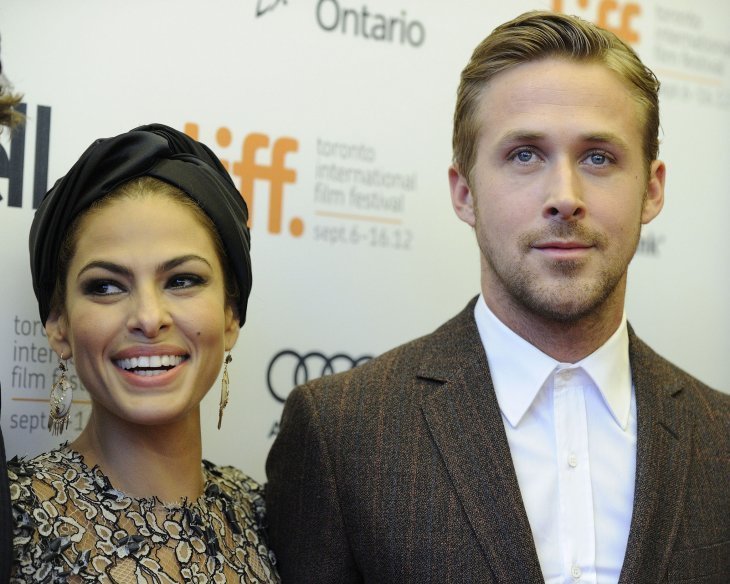 Eva also credits her dad's Spanish skills as an asset. She reveals he doesn't speak English despite the fact that he's lived in the US for 45 years. 
"It's so cool because now that I'm trying to make sure that my girls speak Spanish, it's like 'Ok, Dad, take them,' because I know that all they're going to speak with him is Spanish."
It seems like Eva has a lot of support from her parents in that department.  We wonder if Ryan's learning a thing or two from them too. 
Meanwhile, it would be nice to see Eva back on screen again soon. Her last project was the mystery film 'Lost River' directed by Ryan.