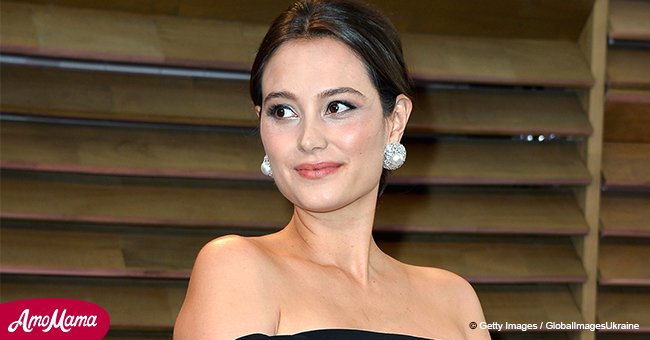 Bruce Willis' second wife Emma shares stunning photo of herself with 4-year-old daughter Evelyn
AmoMama shares the story of Bruce Willis' second wife Emma and her family. The English beauty is stunning in a recent photo she shared on Instagram.
Emma Heming Willis is not only a wife and mother, but she is also a CEO of her skincare company that she started when pregnant. She has been a constant picture of stunning beauty, even with minimal to no makeup as was the case in the photo she posted on Instagram with her daughter, Evelyn. As per the caption to the photo that was liked by over 1,000 people, Emma and her daughter were in a photo-shoot for her The Glow.
The model, blogger, wife to Bruce Willis, and now CEO, Emma Heming-Willis, has always been interested in skincare but it only became pronounced when she got pregnant with her first child. To keep stretch marks at bay, the mother of two lathered coconut oil all over her belly and came out with no stretch marks. This habit she carried into her second pregnancy but she thought it was better to find a solution to her problem without buying tens of jars of coconut oil. Just like that, the idea to start her company, CocoBaba, was born. The company provides organic skincare solutions to women and men and is gaining momentum over time.
Emma talked to Hey Mama about her approach to motherhood and how she decided to do things her way instead of following the paths that had been set.
"I quickly realized that once I became pregnant, and then had my kids, that everyone had an opinion. I heard, "You should do this, you should do that, but definitely don't do it that way." As a first time mom I was so nervous I was doing it all wrong. I had to push all of that aside and trust my own instincts. I really believe that no one knows your child better than you. This is a case where "one size fits all" does not apply. I started my blog to empower moms. It's never been "a parenting" blog per se but more of a place where parents can find ideas or inspiration and then share their ideas with me and my readers."
Please fill in your e-mail so we can share with you our top stories!