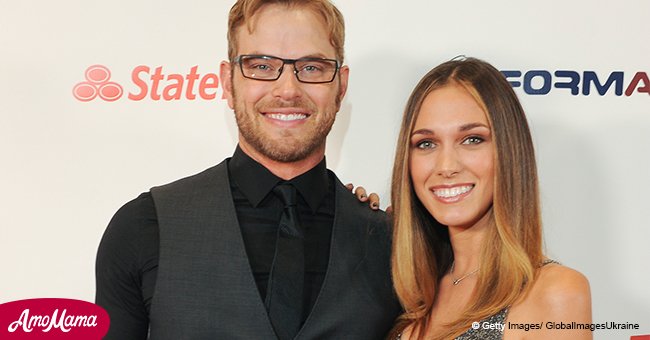 'Twilight' star Kellan Lutz shares an adorable photo of himself with wife in matching hats
AmoMama shares Kellan Lutz delight and fun day out as he intimated on Instagram. He and his wife were in matching caps and were all smiles for the cameras.
'Twilight' star Kellan Lutz shared a photo of him and wife Brittany Gonzales having fun over the weekend and it brought back memories of him at Twilight. Over 15,000 fans liked this photo of him and his girl at the Neon Carnival and made sure to remind them that they looked perfect together.
The two got married secretly in 2017 without involving too many people in a bid to keep the ceremony intimate. They later let the world know of the steps they had taken when they posted a photo with them holding up "Mr. & Mrs." passport holders.
Later, Brittany posted a message on her Instagram page confirming the marriage. "If you know me at all you know Thanksgiving is my FAVORITE holiday of them all!! While I try to live everyday grateful for everything and everyone in my life, this Thanksgiving one of the things I'm most grateful for is that I get to do life's adventures with this guy aka my HUSBAND for the rest of our lives!"
Lutz, whose claim to fame is his role in Twilight, reminisced about that part of his life that opened up his career in a February interview with The Hollywood Reporter.
(Time has) "flown by. If I could go back and do it again, I think I would remember more of it. I think when you're just thrown into something and it takes off on such an exponential level that you get lost in the flashing lights, and the glitz and glamour. And I do remember a lot of the moments. It was a special memory and moment in my life. It's been 10 years and it seems like it was yesterday."
Lutz spoke fondly of his co-stars and said the franchise was one of his best gigs. Of course, he has grown and is working on even bigger projects these days, his most recent being 7 Guardians Of The Tomb.
Please fill in your e-mail so we can share with you our top stories!