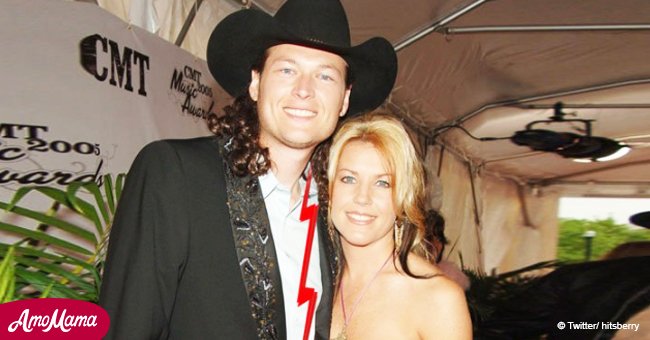 Who is Blake Shelton's first wife Kaynette Williams?
Kaynette Williams and Blake Shelton were high school sweethearts.
According to Article Bio, Williams was married to Shelton from 2003 until their split in 2006. The former couple met for the first time in their hometown of Ada, Oklahoma. They were Oklahoma High School sweethearts and dated for a long time.
On November 17, 2003, Williams and Shelton tied the knot in a small ceremony in Gatlinburg, Tennessee. A month after their wedding, Shelton opened up about his love for Williams in an interview.
"I knew Kaynette was the one. Just because I can't explain it I can't say it's because we get along or because of the way she looks. It's just something I feel – you know what I mean? It's nothing more than just knowing you're right," he said.
Williams, who is a double degree holder in economics and sociology, also served as Shelton's road manager at the beginning of his country music career.
Before and in the early years of their marriage, the pair shared an immense love. But the love story began going sour when the news broke that Shelton reportedly suspected Williams of cheating on him with two different men.
Though the allegations were not proved, the two ended their marriage in 2006 with Williams claiming that the country star was "guilty of inappropriate marital conduct."
Shelton soon fell in love with Miranda Lambert, who he had met when they sang a duet of You're the Reason God Made Oklahoma for a CMT special in 2005.
The God Gave Me You singer openly admitted that he fell for his fellow country star right there on the stage, but the problem was that he was married to Williams.
During Lambert's 2011 Behind the Music episode, Shelton told VH1: "I was a married guy, you know? Standing up there and singing with somebody and going, 'Man, this shouldn't be happening.'"
Meanwhile, after splitting from Shelton, Williams left Tennessee to return to Oklahoma. She is now working as a Math facilitator at a Great Bend, Kansas elementary school.
In a 2011 interview with National Enquirer, she said: "After Blake and I split up, I moved from Tennessee back to Oklahoma. But then Blake and Miranda moved back there to a neighboring town, and it just felt like Oklahoma wasn't big enough for all of us."
Williams has moved on in her life after the split. According to sources, she is currently dating Cody Joe Scheck, a rodeo champion.
Please fill in your e-mail so we can share with you our top stories!