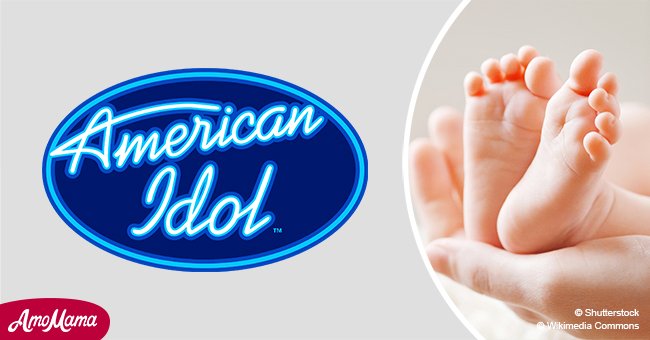 'American Idol' winner welcomes a baby boy, shows his sweet face in a first-ever pic

Jordin Sparks has tasted the sweetest of victories, but nothing can compare to the joy of becoming a mother for the first time.
In 2007 a girl called Jordin Sparks became the youngest-ever winner of the talent contest American Idol. Sparks was just 17, and she became one of the most successful American Idol winners of all time with millions of records sold worldwide.
The last 11 years have seen Sparks mature as an artist, and grow into a beautiful woman, and in July of 2017, she married Dana Isaiah, 25, a fitness model and a committed family man in a private ceremony in Hawaii. To their joy, they discovered on their honeymoon that they were expecting a baby.
The happy couple were blessed by the arrival of a baby boy on the 2nd of May 2018, revealed People.com on the 5th of May 2018.
Sparks and Isaiah named the baby Dana Isaiah Jr. He was born in Los Angeles Los Angeles at 9:04 p.m. at the Natural Birth Center & Women's Wellness.
"Once we got over the initial shock of it, now again just like it is with the marriage, to be able to share that this amazing thing is happening, it's such a great thing. We did this together!"
Jordin Sparks, People.com, 5th of May 2018.
Baby Dana weighed 8 lb.s 4.5 oz. and measured in at 21 and a half inches. Sparks revealed that the birth was 'miraculously beautiful' and that her husband and the midwife, Simone, caught him, and handed him to her.
The American Idol star has been living the first few days of her son's life intensely, and she confessed that she had always loved children, and having her own is a dream come true.
Sparks, 28, has been sharing her excitement over the impending arrival of her child with her followers and fans on Instagram, posting sweet photos of herself and her growing baby bump; and now she is sharing the first-ever pictures of her newborn child who has been nicknamed 'DJ'..
In February, Sparks and her husband flew down to Coral Beach in Cancun for their last 'alone' time, before their baby was born.
Sparks and Isaiah have expressed their joy at the arrival of their baby. The couple shares a profound faith and commitment to a Christian way of life and is eager to embrace the changes having a baby will bring.
Please fill in your e-mail so we can share with you our top stories!