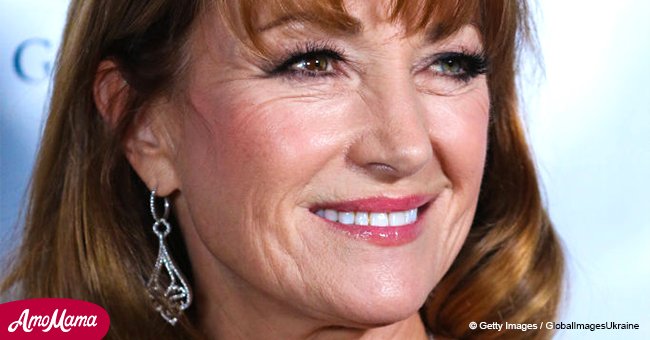 Jane Seymour, 67, shares a kiss with 31-year-old singer on the red carpet
She looked stunning in her outfit already but made waves in the news cycle with a cheeky act.
As reported by Daily Mail UK, actress Jane Seymour playfully planted a kiss on Irish singer Keith Harkin's lips at the Open Hearts Foundation's 2018 Young Hearts Spring Event in Malibu on Sunday, May 6, 2018.
The duo posed for photographs in front of the cameras at the red carpet when they put on a playful charade as the 67-year former Bond Girl slyly locked lips with the 37-year-old Nothing But You And I singer.
Seymour is currently dating her boyfriend of four years, 67-year-old David Green. She attended the function with her ex-husband, 70-year-old James Keach, 36-year-old daughter, Katie Flynn, and 22-year-old son, Kristopher Keach.
On the other hand, Harkin attended the event with his wife, Kelsey Harkin. Harkin donned a casual look for this outing. He wore a white polka dot shirt and paired it with denim jeans.
He let his signature long hair with blonde highlights loose and sported cool dark shades.
Seymour wore a pale pink body-hugging dress with a colorful floral pattern. She also wore a matching shrug and completed her look with nude peep-toe heels.
The War and Remembrance star wore minimal makeup with a smoky eye and pink lipstick, featured a classy pair of hoops and let her well-set wavy locks with the signature bangs flow down her shoulders.
The actress recently spoke about her current relationship and expressed her excitement about her love life.
She said that she and Green were great friends at first and fell in love with each other over lunch after being 'released' from their previous marriages.
The mother-of-four expressed that the couple is very happy with their relationship and get along well. Green is an English producer and director and has worked on projects like Buster, Firebirds, Breathtaking and Car Trouble.
Please fill in your e-mail so we can share with you our top stories!