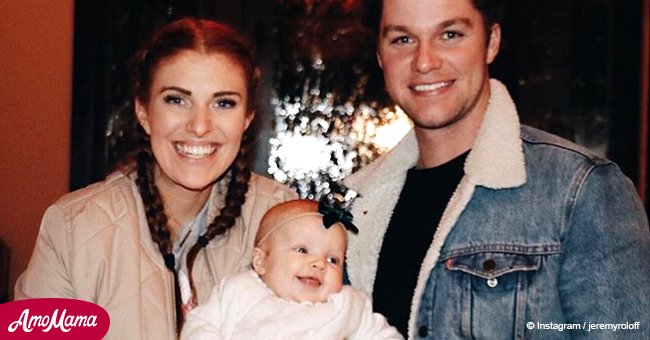 Jeremy Roloff details daughter's scary doctor's visit
After their recent trip to Hawaii, Jeremy James Roloff and his wife, Audrey, shared several pictures through social media which portray them as a lovely couple.
According to The Hollywood Gossip, by multiple social media accounts, the Little People, Big World stars had a great time during their last vacation.
Although the vacation was filled with beautiful sunsets, walks on the beach, and quality time with their daughter, the couple had to experience some stress.
The reality TV star shared through an Instagram post one scary moment the couple had to endure while on the island.
In the picture, the family looked happy with their 8-month-old daughter, but Jeremy explained that Ember Jean had to be rushed to the doctor's office that evening.
He explained that although the trip was a beautiful family experience, his daughter started having a random fever, quickly escalating into a clinic check-up.
Jeremy also claimed that the doctors calmed them saying that she was fine and was just dealing with a virus in a normal fashion.
Then, he wrote that for the first time, he felt the same stress and anxiety most parents have to withstand when their children aren't healthy.
Jeremy also highlighted the fact that they, he and his wife, both realized the medical center they rushed Ember Jean to was 'the nicest clinic.'
Just as his wife often does, Jeremy went on to cite his faith and compare his situation with that of Jesus Christ, claiming that he wanted to trade places with his daughter.
Jeremy and Audrey starred in last week's new episode of Little People, Big World, which chronicled the latter's labor and delivery.
Please fill in your e-mail so we can share with you our top stories!